why products succeed and why they fail
by: PLAY
Ever wondered the REAL reason behind new product wins and losses? Why is it that some perfectly packaged products are doomed for failure while others see skyrocketing success?
The truth is, by understanding the early warning signs, you CAN analyse and prove your new product's worth before the launch. Better yet, you can even improve underperforming products that are already in market. Trust us, if things start feeling wobbly, all is not lost.
In this paper, we're helping you arm yourself with a process to check and diagnose issues with your product portfolio by learning from real-world examples (the masters and the disasters!). We're also sharing the key steps for future-proofing your product and almost guaranteeing its success.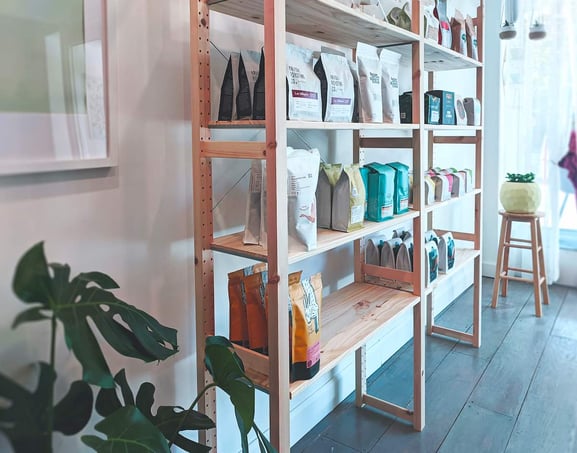 Old El Paso | Tortilla Pockets
Here's an idea of how the UK media was talking about Old El Paso Tortilla Pockets when they first launched in 2020:
"No more messy burritos! Customers around Australia are going crazy for the new Old El Paso Tortilla Pockets designed to prevent sauce and meat spilling out the bottom of burritos. "

(

Daily Mail

)
Which just about sums it up.
We wanted to kick off with this example because it demonstrates how identifying and addressing a real consumer need is the true secret to new product success.
In this case, the brand's solution eliminated a common problem with eating Mexican food: the mess. They found a way to make burritos more convenient and easier to eat, even proving the concept through their #messfreechallenge social media campaign which featured international sporting stars like Andy Murray and Nick Kyrgios performing one-handed trick shots while eating an Old El Paso Tortilla Pocket. Genius!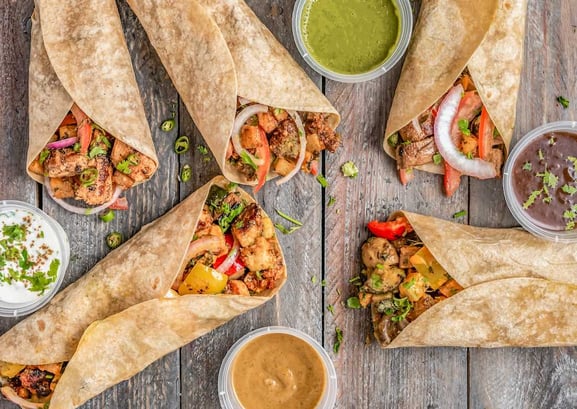 Kiddylicious | Strawberry Fruit Wriggles
Parents are always on the hunt for convenient snacks that will keep their tots happy when out and about. It's a delicate balance between offering healthy options while avoiding tantrums from hangry toddlers who often point-blank refuse to eat anything green or nutritious.
At first glance, Kiddylicious Strawberry Fruit Wiggles seem like the perfect choice, with packaging claims like "gluten-free", "made with real fruit" and "no artificial additives". However, on closer inspection, more than two-thirds (68.8 percent) of each wriggly worm is made of sugar!
"The sugar that is coming from processed fruit is harmful the same way cane sugar is harmful… by sieving [fruit], boiling it, and removing all its water until it's barely more than a pile of sugar. "

(Jane Martin, Obesity Policy Coalition for The Guardian)
It seems you can't always judge a kiddie snack by its cover and more work needs to be done to ensure parents can trust in the health claims of the products that their toddlers grab from the shelf. It's either that or mums and dads will choose to invest in a simple punnet of fruit instead (fibre included!).
And that's why this little sugar bomb, well… bombed.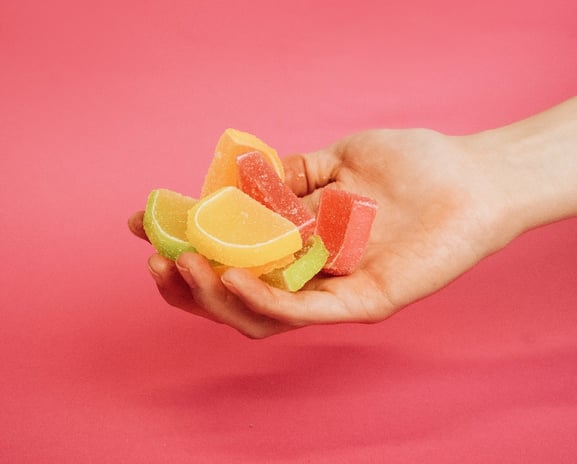 Key steps for success.
Want to avoid these nightmare-ish mishaps and ensure your new product gets picked off the shelf, again and again? Check out our top tips - and triumph!
Click here to download the full report and learn how you can future-proof your product's success at different stages of the innovation cycle.
Next time you need help launching or re-launching a product, be sure to get in touch here or on hello@playmr.com.au or 02 8097 0200. The PLAY team has a particular passion for this stuff, so we've got you covered - promise!
read it, love it, share it.
As the experts in consumer-led innovation in FMCG, we partner with manufacturers and retailers to lift the productivity and effectiveness of their NPD. It's all in how we blend innovation advisory with tailored consumer insight using an agile, consumer-first approach. Think of us like the connective tissue within your innovation process. We guide you at every step of the journey, helping you align, focus and develop ideas and products that sell.