package testing: how to spot unmet opportunities
by: PLAY
Understanding current shopper needs and behaviours requires you to step into other people's shoes – a task that's challenging for even the most knowledgable and empathetic expert.
The ideal situation is seeing exactly what your shoppers are seeing from their perspective. Eye-tracking allows you to do that, for real. That's why it's so popular: "The eye-tracking market is exploding, expected to reach nearly $1.1 billion by 2025, up from $368 million in 2020."

Want to learn more before jumping on the bandwagon? In this article, we'll fill you in on the epic benefits of eye-tracking, so you can better identify unmet shopper needs and start acting on them – fast.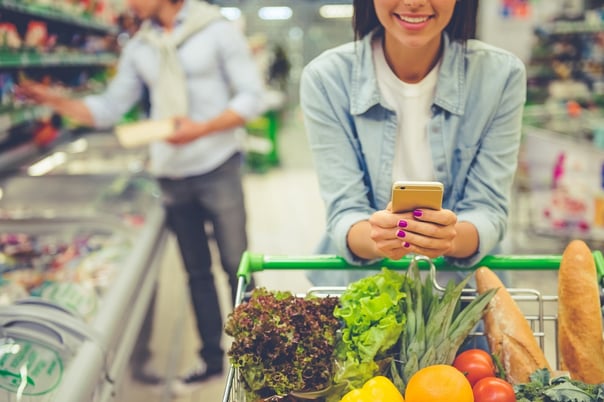 get the juicy details
Using eye-tracking to record behaviour helps you understand what shoppers are searching for and what is catching their attention along the way.

We think eye-tracking glasses are blinking brilliant (excuse the pun!) because they can tell you exactly what people look at and for how long. This means they can be used for fine detail, like identifying the particular part of a pack that someone focuses on and where their gaze shifts next – with incredible accuracy.

This method of packaging research is particularly potent when measuring the effect of new pack design or shelf materials using metrics like 'time-to-find' and 'fixation'.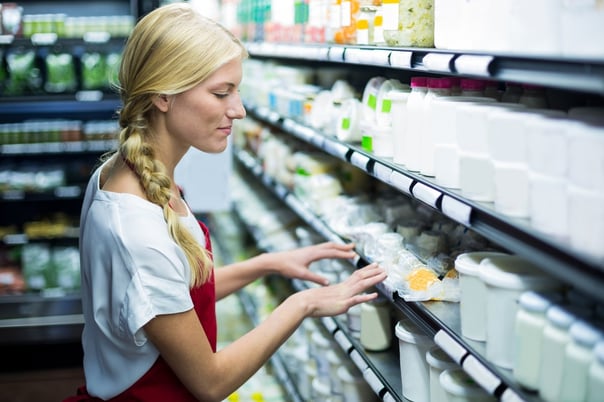 identify white space
By using eye-tracking glasses on a smart wall like ours, you can understand how focus categories work in reaching your consumer and where there are white spaces with unmet shopper needs.

What does this mean? You get the inside scoop on golden NPD opportunities to pursue that facilitate pack stand-out and ultimately, (repeat) purchase.

---
subscribe to hear what's new in shopper research. top-shelf content only, we promise

---
answer critical questions
And there's more! Using eye-tracking in your package testing will also help you answer the following questions:
In this shopper journey, where are the unmet needs for the category? Where should I play?

What are shoppers currently turning to when finding solutions for jobs on their to-do list?

What are the benefits that resonate and drive product choice?

What elements of current competitor products could you pinch (while PLAYing nicely!), adapt or remove?
develop your ideas
Lastly, eye-tracking glasses can not only be used to improve current products, but also guide the development of future ones.

Here at PLAY Innovation, we're always thinking about supporting your long-term success. That's why we also help you understand how to continue developing ideas, so your product and brand can meet the needs revealed in research – tomorrow and beyond!
over to you
Want fast, accurate and deliciously cost-effective packaging insights? With facilities like eye-tracking and interactive smart walls, we can speed up your package testing while you live stream from the comfort of your own home (or we're happy to host if you fancy a trip to the beach!).

Don't risk getting lost on the shelf. Get in touch with the PLAY team to learn more about how eye-tracking can deliver benefits to your business. We can't wait to hear from you.

read it, love it, share it.
As the experts in consumer-led innovation in FMCG, we partner with manufacturers and retailers to lift the productivity and effectiveness of their NPD. It's all in how we blend innovation advisory with tailored consumer insight using an agile, consumer-first approach. Think of us like the connective tissue within your innovation process. We guide you at every step of the journey, helping you align, focus and develop ideas and products that sell.