the biggest alcohol trends for 2021
by: Nataly Perez
​​​Australia's view of alcohol is changing. Following a tumultuous 2020, the shift from attending in-person events to nesting at home has paved the way for new kinds of alcoholic drinks and non-alcoholic options to emerge. We've even seen retail offerings that bridge the gap between on-site bars and e-commerce stores. This movement has created unique opportunities and challenges for brands and manufacturers - and we want to help you make the most of them!
In this article, we give you an update on the ever-changing Australian alcohol industry, new global trends and key growth drivers to watch.
So, grab a glass of something tasty and let's dive in.
2021 industry predictions.
Right now, demand is strong in the alcohol industry as consumers embrace innovative new products, like premium hard seltzers, canned cocktails and non-alcoholic drinks that (almost) taste as good as the real thing.
The global alcoholic beverage market is predicted to grow at a CAGR of 5.6% for the next 4 years. In Australia, industry revenue is expected to increase by 11.7% between 2020 and 2021 due to consistent demand despite ongoing COVID-19 capacity restrictions in pubs, bars and restaurants. Beyond that, growth is projected to return to pre-pandemic levels over the next 5 years as hospitality venues are able to trade with more freedom again.
Moving forward, we'll see Woolworths and Coles maintain their market dominance but smaller, online direct-to-consumer players will put up a good fight. Even Amazon has begun selling booze to the Australian market (although time will tell whether their "big-brand-first" mentality pays off with an audience that likes to support local).
Innovative ingredients and production methods will continue to pique consumer interest and help the industry appeal to wider markets in spite of ongoing issues with online liquor sales.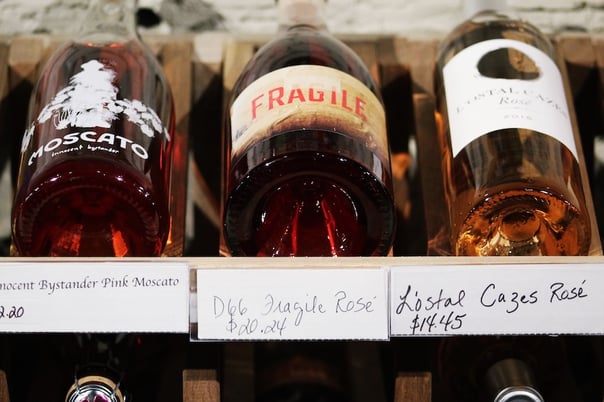 What's driving industry growth?
Industry growth is being driven by 5 key factors:
1. More or less disposable income: With fewer opportunities to splash out and socialise, Aussies have started creating memorable experiences at home - even as pub restrictions ease. In turn, many local bars have shifted to delivering booze (hello, at-home cocktails!) to keep customers coming back during lockdown. On the other end of the spectrum, those with less disposable income are seeking value and rediscovering old favourites like cask wine.
2. Alcohol with a (health) kick: Booze with functional benefits is becoming more popular as brands begin to think beyond kombucha by exploring no-alcohol or "better for you" options. Recent market entries include the Sneaky Bucha of Byron, US-born Vizzy Hard Seltzer with Vitamin C and Asahi's sugar-free Good Times Seltzer.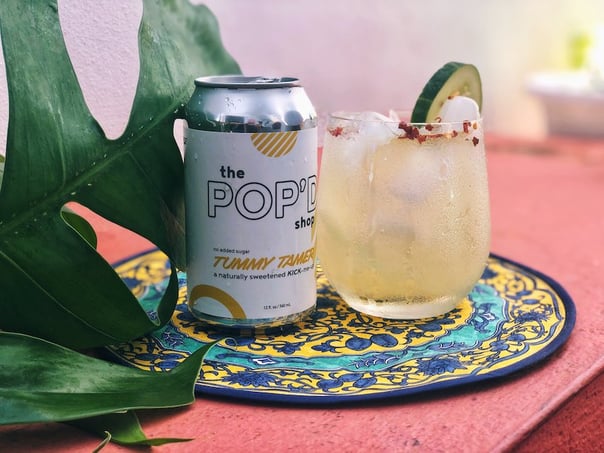 3. The rise of direct-to-consumer: As more consumers turn to online stores to stock their cellars, challenger brands are ready to embrace them. This includes the likes of Vinomofo, Beer Cartel and subscription boxes of wine, beer and spirits that offer personalised choices. Consumers have been introduced to the accessibility and convenience of purchasing alcohol online - and for many, there's no going back!
4. A return to local: Beyond initial shipping delays, the wine tariff debacle with China and a renewed focus on carbon footprints, Australians are keen to spend their time and money on backyard labels and local drinking holes. Hospitality venues are getting creative with their delivery models and Australians are responding with gusto, offering a lucrative value-add for brands in the industry.
5. Premiumisation in packaging and your poison of choice: Complex flavours and cross-category blends are making waves as post-lockdown crowds welcome the chance to experiment with new drinks at social events. This kind of premiumisation is mostly focused on drinking less but drinking better. With younger generations drinking less than their predecessors, this is one area to definitely pay attention to as Gen Z and millennials will make up around half of the alcohol-buying population by 2025.
​
​
​
​
​
​
​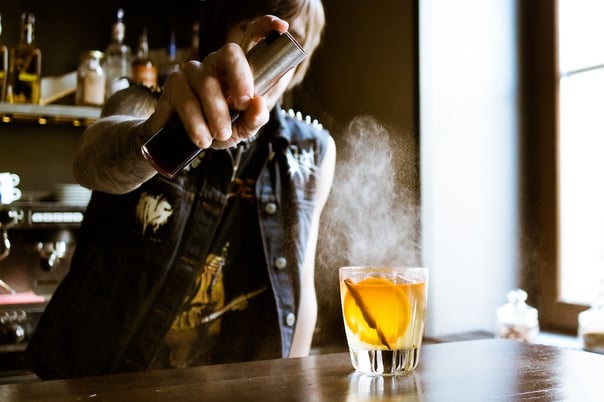 The 5 biggest alcohol category trends in 2021.
In our 2020 alcohol trends report, we predicted new drinking occasions would create exciting opportunities for brands, but we had no idea how significant they would be during Australia's lockdown.
The rise of innovative drink launches alongside finding new ways to reach consumers has motivated brands to become more creative than ever.
1. Wine.
Before COVID-19, the wine world was feeling the effects of Australia's bushfires and droughts. Now, export relations with China are crumbling. And yet, consumers are still buying wine – just not in the traditional ways.
Wine production has decreased in 2020-2021 while direct-to-consumer traffic has steadily grown, now reflecting 17% of the average Australian winery's income. Meanwhile, virtual tastings are keeping wine aficionados engaged with cellar door capacity restrictions still in place. Some clever winemakers have even paired up to offer "mini samples" in the form of pre-cycled wine bags to encourage trial and eventual purchase, direct from the vineyard.
Canned wine only accounted for 0.4% of the wine market in 2020, but it has the potential to grow, especially amongst millennials who are looking for convenience AND taste (and whose backyards are fast becoming makeshift bars!).
Boxed wine has proved very friendly over the pandemic period, with global sales shooting up and canned wine is showing the same kind of growth. Both have suffered from a poor reputation in the past, but it's rapidly changing, partly due to changing demographics and new fresh companies on the market."
Speaking of convenience, wine subscriptions (like Good Pair Days) have continued to boom, with personalised offers becoming increasingly popular amongst wine-newbies and know-it-alls alike.
Finally, we're seeing the "better for you" trend extend beyond biodynamic offers to include vegan, zero alcohol, low-intervention wine as well as a renewed appreciation for younger vintages.

2. Beer.
As cries to "support local" made their way into mainstream media, craft brewers celebrated. Independent brewers got a boost with the BWS-backed Local Luvva campaign that encouraged Australia to support indie breweries, resulting in a 15% increase in local beer sales.
Those looking for a healthier choice will be familiar with zero alcohol beer and will also know that taste is often sacrificed in favour of trendy no-alcohol claims. Well, no longer! Smaller brands like Heaps Normal, Nort and Aboriginal-owned Sobah have been a hit with fussy craft beer drinkers who prioritise both flavour and fitness.
No-alcohol beer has been doubling in sales at Dan Murphy's and BWS, so it's no surprise that Australia is projected to experience some of the most impressive growth in this category over the next 4 years. Australia's first alcohol-free bottle store, Sans Drinks, has recently opened a shop front. The biggest beer brand in the country, Great Northern, has also recently launched a zero-alcohol beer in Queensland, further cementing this trend. Of course, Melbourne is already ahead of the curve with the opening of a new bar in Brunswick which will serve non-alcoholic beer, wine and cocktails - and nothing more!

3. Cider.
No longer the poor cousin of beer, cider remains popular amongst general consumers and gluten-free drinkers. Demand for boutique and craft ciders is projected to rise in the next 5 years, with pear and other fruit-flavoured ciders commanding the strongest growth.
In the last year, small-batch cider makers have become increasingly popular as Australians focus on supporting local production. However, these cideries tend to have a limited online presence and they are less likely to be major suppliers to national liquor retail chains. As a result, many independent cideries have been unable to benefit from the switch from on-premise consumption to bottle shops, stemming from the COVID-19 lockdown period. But there's still time!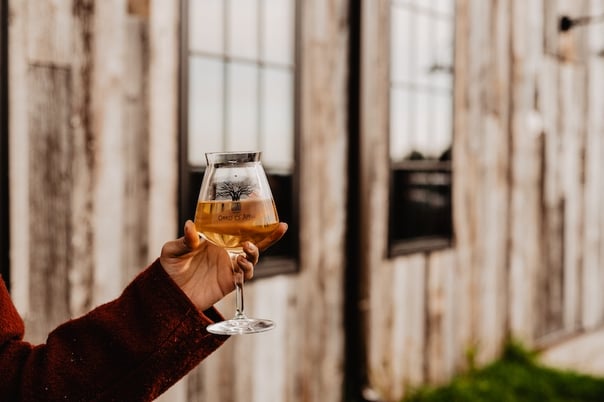 4. Spirits.
In the spirit world (not the spooky kind!), premiumisation is king, especially as consumers embrace a "less-is-best" attitude: AKA if you're going to drink, you might as well make it worth it. From craft distilleries using botanical ingredients to new, funky flavours and even zero-alcohol options, it's safe to say that demand for Aussie spirits is alive and well.
"Brands such as Feels Botanical, Hellfire Bluff Distillery, Fannys Bay Distillery and Wildflower Gin are all Aussie craft operations making impressive products on our shores and making strong inroads onto retailer shelves. The demand for Aussie craft spirits is expected to grow market share over the next five years, as presently it only comprises 0.5% of the total spirits market, so a fourfold increase isn't unlikely."
Thanks to local lockdowns, it seems a surge in DIY margaritas has taught Aussies a thing or two about tequila appreciation, with sales up 46% in the past 12 months. Beyond making cocktails at home with new spirits, Aussies are more comfortable cooking with them too. Forget the day-old wine. Vodka-infused pasta is where it's at! Retail giants like Dan Murphy's are partnering with Instagram influencers to make cooking at home feel cool again for younger shoppers.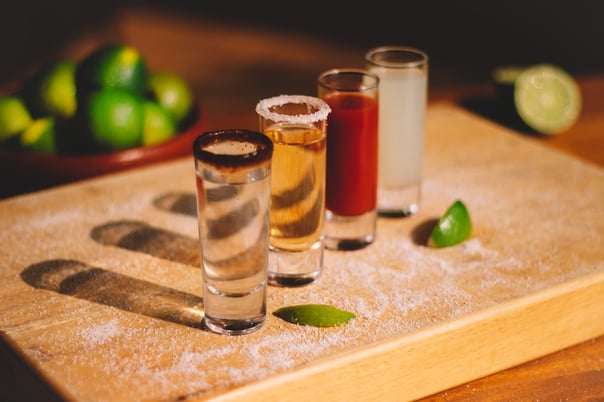 5. RTDs.
If we had a shot every time we spotted a new ready-to-drink beverage (RTD) in the last year, we'd be very, very merry! No longer just the domain of teenage consumers, this format has exploded in popularity during 2021, with new flavours and creative concoctions popping up every week.
RTDs are no longer seen as cheap, sugary gunk and that's all thanks to the craft movement. We've even said "goodbye" to the stigma around drinking wine from a can - hooray!
Hard seltzers are also driving incredible growth in the Australian RTD market and experts predict this won't slow anytime soon, with the category expected to be worth $300 million by 2025. Big players like US-favourite White Claw are embracing the opportunity to offer more premium products to consumers in Australia whereas locally made niche producers are tapping influencers and getting creative with sample packs to drive trial within new markets.
This format appeals largely to younger consumers who associate it with convenience, innovation and a practical fit for their social activities and lifestyle. However, sophisticated, low alcohol RTD cocktails are trending right now, mostly maintaining a focus on low sugar and natural ingredients that appeal to health-conscious consumers.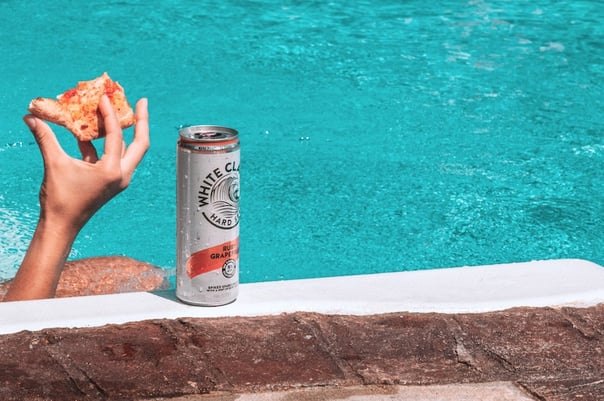 How to keep your spirits up in 2021.
We don't want you drowning your sorrows in a bitter-tasting beverage that reeks of COVID-19. That's so 2020. Here are our top 5 tips to taking a shot at success in 2021.
1. Make post-pandemic PLAYs: Keep an open mind about alcohol opportunities and formats that are evolving as the country comes out of lockdown but remains altered by lasting COVID-19 consumer behaviour changes.
2. Don't make compromises: It's no longer enough to make health-focused, zero-alcohol claims to piggyback on the trend. Style and substance are in focus. Make sure your product lives up to its package and promise.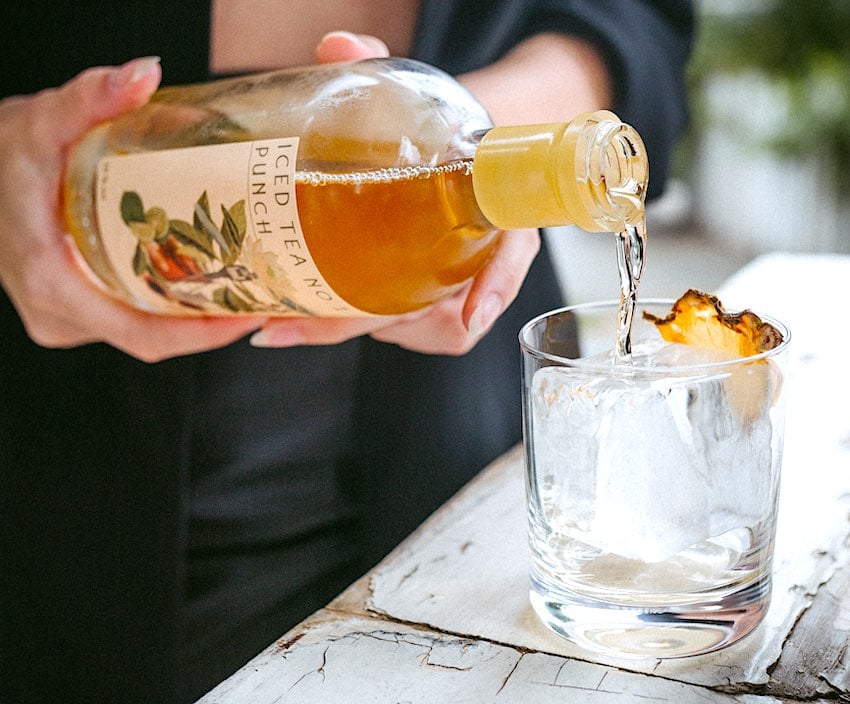 3. Lean into local: Shift to local production. Collaborate with local breweries or distilleries. Do whatever it takes to show Australians your genuine commitment to your community.

4. Go premium and PLAYful: Jump on consumers' renewed enthusiasm for creative cooking and cocktail-making. People are drinking less alcohol, so they expect more frills and fun. (Think: Less boozy, more boujee!)
5. Love on lifestyle marketing: Use storytelling and influencer marketing via social media to differentiate your products and connect with younger consumers who value down-to-earth authenticity. Remember, online presence matters - even if your business is little and/or local!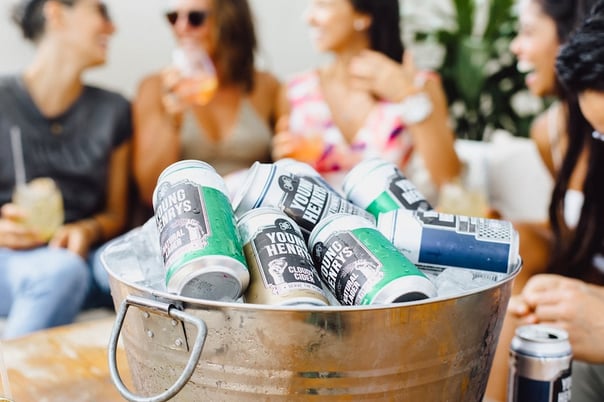 Grow your alcohol brand this year.
We've got more than just some virtual lockdown vino tastings under our belt when it comes to understanding the Australian alcohol industry. In fact, you might call us consumer connoisseurs! So, if you're looking to better understand your market, evaluate your innovative new product or even test your communications strategy, reach out for support.
Get in touch on 02 8097 0200 or email hello@playmr.com.au at any time. We'll get back to you ASAP (once we've gobbled up our penne alla vodka lunch!).
read it, love it, share it.
As PLAY's Marketing Consultant, Nataly is a fan of using insights and creativity to truly resonate with customers. Having spent the best part of six years working in research and marketing with brands in social, travel, FMCG and government sectors, she's a firm believer in looking left if everyone is looking right. That's where the real gems tend to be! She lives on the Northern Beaches and is determined to become a year-round ocean swimmer and show the 'senior' swimmers that she too can brave the cold (albeit with a wetsuit).