how eye-tracking will transform your shopper research
by: Katherine Savage
Let's face it, we all judge books by their covers, which is why we invest so much time and resource to nail packaging. We've also heard that eye-tracking is overrated, so we're here to show you just how effective it can be!
The key to getting packaging right lies in testing it in context with real consumers. We've heard from clients how difficult the logistics for pack testing can be: expensive mock-ups, long delays between commissioning research to receiving insights, difficulties accessing and replicating real in-store set-ups - the list goes on!
So, how can you receive the insights you need faster and smarter? That's where we come in. With facilities like our interactive smart walls and eye-tracking set up, we speed up your packaging tests to provide you with faster, accurate and more cost-effective insights, especially when compared to more traditional methods.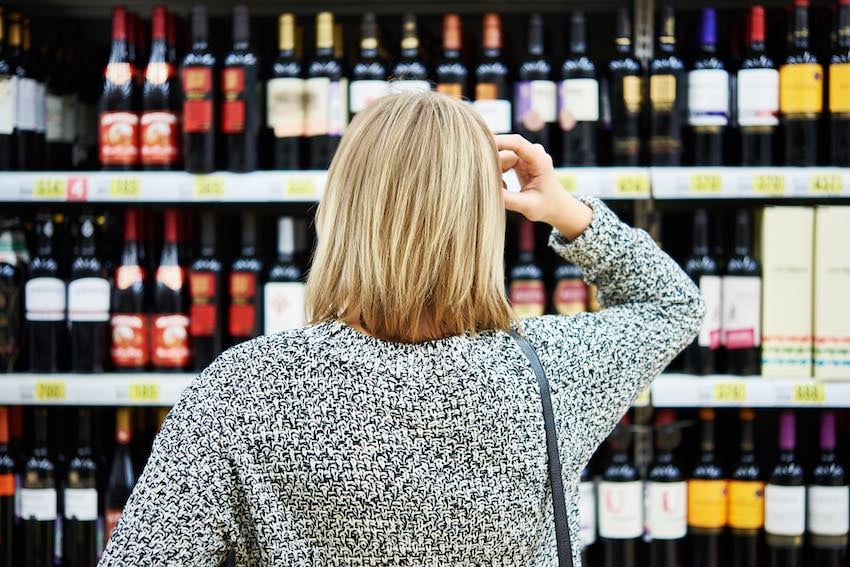 Using eye-tracking for accuracy.
Eye-tracking is a great tool for understanding where your shopper's attention is drawn to on shelf, for how long and where their gaze shifts to next with incredible accuracy. It is incredibly effective when used to measure the effect of changing pack design or shelf-materials on key metrics like 'time-to-find' and 'fixation'.
A smart wall allows for testing using either stand-alone eye-tracking equipment or eye-tracking glasses, but with greater control over the stimulus than you'd normally get when testing in-store. This is great to ensure that your new pack isn't going to be lost on the shelf!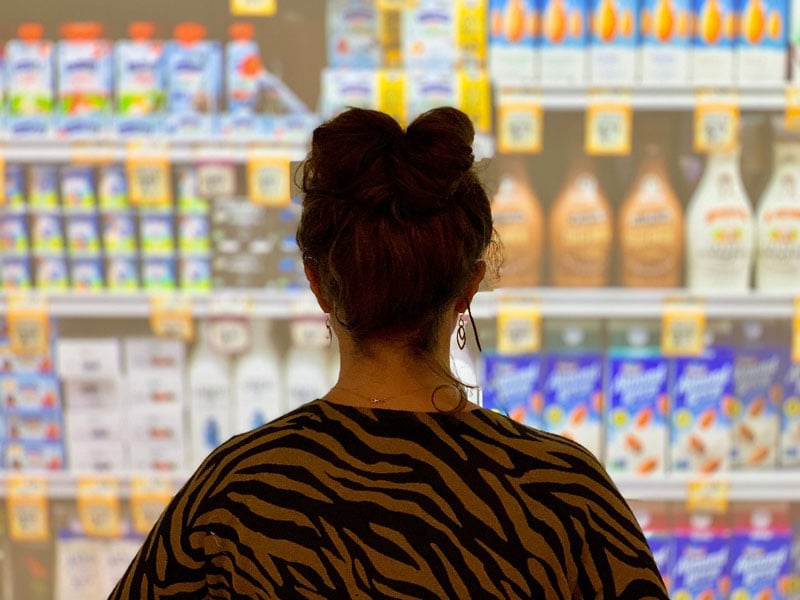 Using eye-tracking to ensure packaging stands out in a saturated grocery aisle.
The challenge: A large dairy manufacturer approached us so we could help them make their products more identifiable and easier to navigate in a range spanning multiple categories. The stakes were high; the brand refresh had to reinvigorate products on shelf whilst minimising the risk of churn (no pun intended). The client had multiple designs across dozens of SKUs, so creating physical mock-ups of the pack just wasn't a viable option.
The solution: Using a smart wall allowed us to combine the speed, ease and flexibility of a digital shelf mock-up with the "close to life" context of a life-sized shelf display.
Focus groups conducted in front of the smart wall combined discussion and eye-tracking to illustrate shopper decision-making, shelf navigation and pack standout. The wall also allowed moderators to switch between designs in seconds to follow and support the flow of the qualitative exploration.
The result: Through our research, it was demonstrated that 70 percent of shoppers found the range easy to shop based on the packaging change.
This assisted the retail team to successfully roll out the new packaging in grocery and boosted the shopper experience in the dairy category.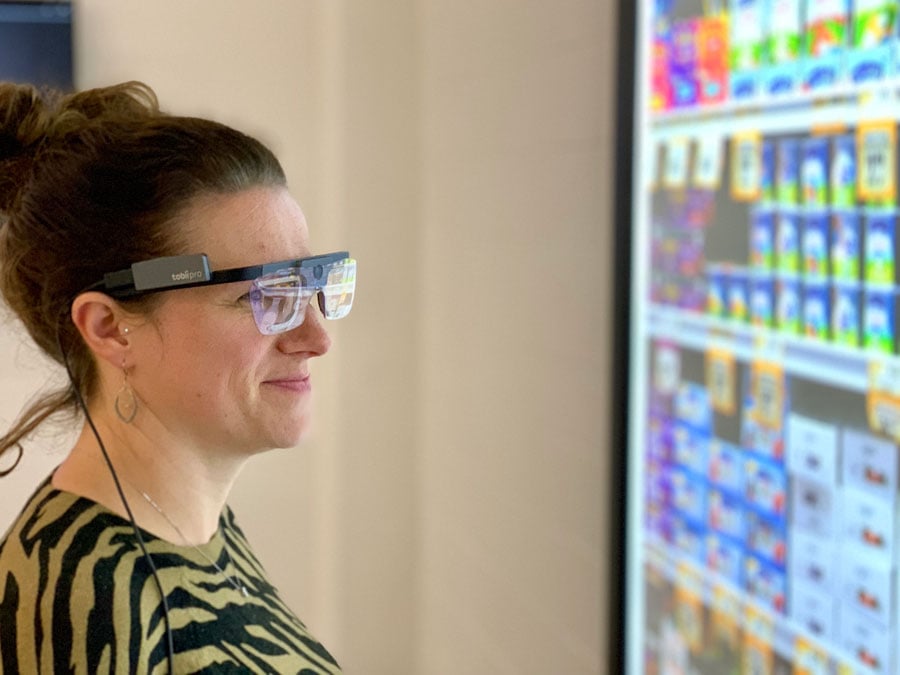 Bringing the results to life for your team.
A smart wall is also a great way to incorporate your stimulus into any debrief or stakeholder discussion.
Enabling stakeholders to come face-to-face with potential layouts, materials and pack designs allows them to see their ideas in a new light. Plus, overlaying findings onto the shelf can bring research results to life in a more meaningful way than simply showing charts. The data visualisation includes heatmaps which can show down to a millisecond how quickly regular purchasers spotted your brand and how things shift when pack changes are introduced, adding a whole new dimension to your results.
Powerful stuff!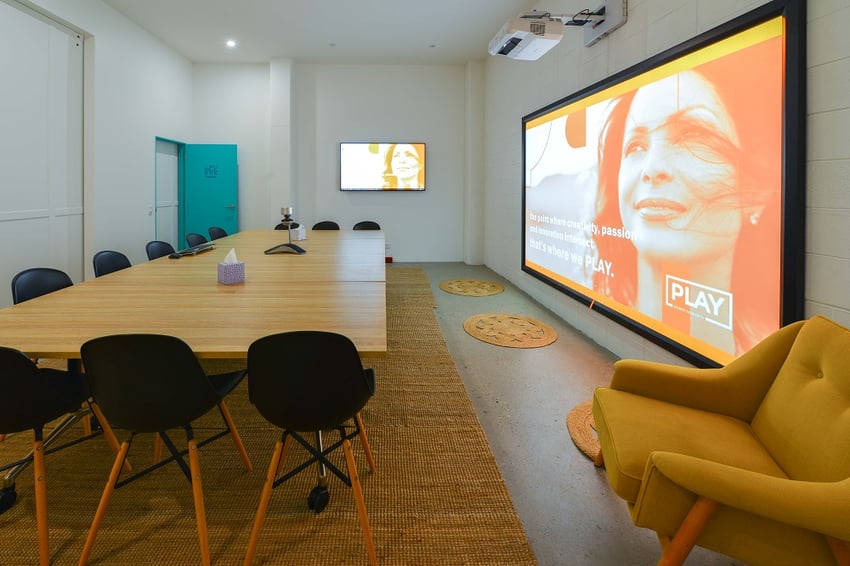 Our facilities will bring your innovative new concepts to life.
In our Sydney facilities, we've dedicated one of our focus group rooms to a screen large enough to show three supermarket bays life-size. Paired with our high-quality physical shelves onsite, we have everything you need to test virtual and physical mock-ups with life-like in-store lighting.
There's even a live stream viewing facility so clients can watch from the comfort of their own homes or, of course, we can host your team here if you fancy a trip to the beaches!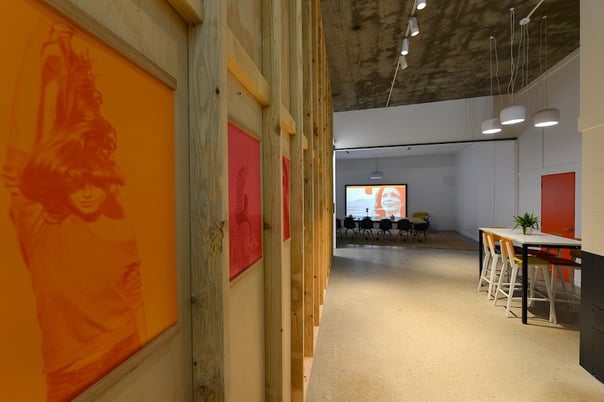 Make your packaging more effective with eye-tracking.
With eye-tracking becoming increasingly crucial to nailing your packaging, it pays to know what's eye-catching (and what's not) about your product.
Get in touch with the PLAY team to learn more about how eye tracking can deliver benefits to your business or simply to take a tour of our facilities! Give us a buzz on 02 8097 0200 or email us at hello@playmr.com.au today.
read it, love it, share it.
Katherine is PLAY's account director and resident packaging expert. She started life as a qualitative specialist before becoming a qual-quant researcher. Her 12 years of experience spans across FMCG, retail, tech, media, financial, auto, social, employer, and B2B: she loves diving into new categories and exploring the forces at play. She's a fan of setting herself arbitrary goals and trying to complete them like translating the first Harry Potter novel from Portuguese (she hasn't got to Hogwarts – yet!).