FMCG trends: adapting to plant-based consumer demand
by: PLAY
Launched in the UK in 2014, Veganuary "is a global charity that encourages people to try vegan for January".
In 2017, 60,000 people signed up - a twentyfold increase in four years - so, the plant-based movement is clearly on the rise. According to their website, 66 per cent of respondents have remained vegan. The top reason stated by people who didn't stick to the lifestyle was that restaurants weren't catering for them.
But it seems like this might be changing, as many manufacturers, retailers and restaurants around the world (and in Australia), develop options to cater for rapidly growing consumer demand.
So, is the classic Aussie BBQ or 'meat and three veg' in for a makeover (or just a face lift)? Read on to find out how the market is growing, the driving factors and tips for the food industry to adapt to this shift.
A healthy-looking market.
According to Euromonitor, between 2015 and 2020 Australia is projected to continue as the third-fastest-growing vegan market in the world at 9.6% growth. As demand increases rapidly, Australia's packaged vegan food market is set to reach $215 million by 2020.
"

An increasing number of companies are expanding their consumer appeal by staying away from animal ingredients whenever possible. The rising demand and trend for vegetarian and vegan proteins indicates where the market is moving right now." - Ewa Hudson (Head of Health and Wellness, Euromonitor International).
Last year, Roy Morgan revealed that the number of Australians who eat 'all or mostly vegetarian' has risen from 1.7 million to 2.1 million in just four years.
Google Trends also stated that Australia topped Google's worldwide searches for the word 'vegan' in 2016 and in Sydney and Melbourne there are vegetarian and vegan-friendly restaurants popping up left, right and centre.
Australian Financial Review Food Editor, Jill Dupleix (director of Australia's Top Restaurants Awards) was recently quoted as saying "It's something fine dining chefs get quite excited by, because it offers them a whole new arena for creativity. Further down the food chain, there's a younger market emerging that loves going out somewhere casual for a drink and a vegan snack, hence the rise of vegan burgers in which jackfruit replaces pulled pork."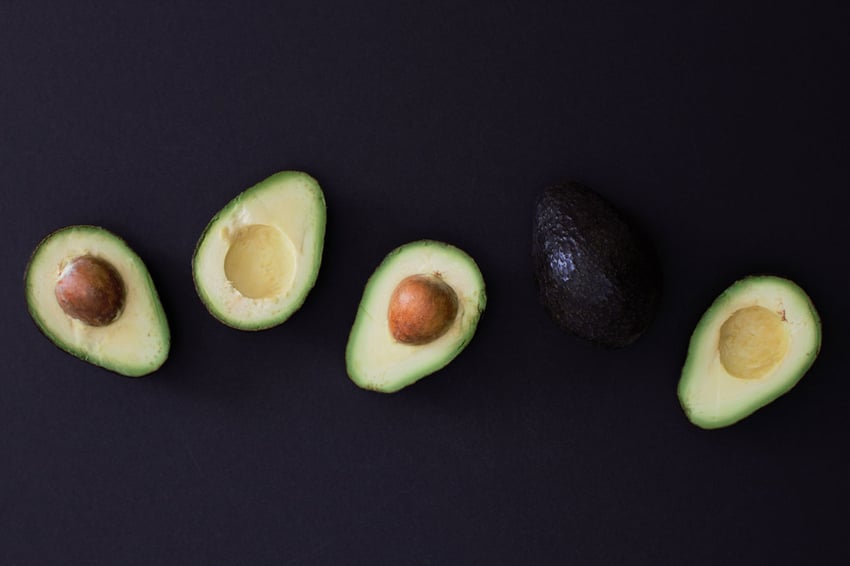 In the UK, Tesco and Sainsbury's have launched private label vegan ranges following a jump in demand for dairy-free and meat-free chilled products by up to 25 per cent.
The latest in Europe is McDonalds have even launched a vegan burger (made from soy beans) to meet growing demand, alongside Nordic food group, Orkla.
Reasons for the shift.
There have been a few key driving factors driving the shift towards veganism in recent years, including:
Desire for transparency. P

eople are asking: "Where does my food come from?"

Increased awareness of health benefits

due to the availability of information on the internet, the media and celebrity influencers.

Stronger focus on taste and quality of plant-based products alongside a wider range of options available today

(

in stores and restaurants). This change is moving perceptions away from the

'

hippie' stereotype and bringing these diets further into the mainstream


Consumers are seeking more creativity, flexibility and variety in their diets by mixing up traditional meal combinations and experimenting with new flavours.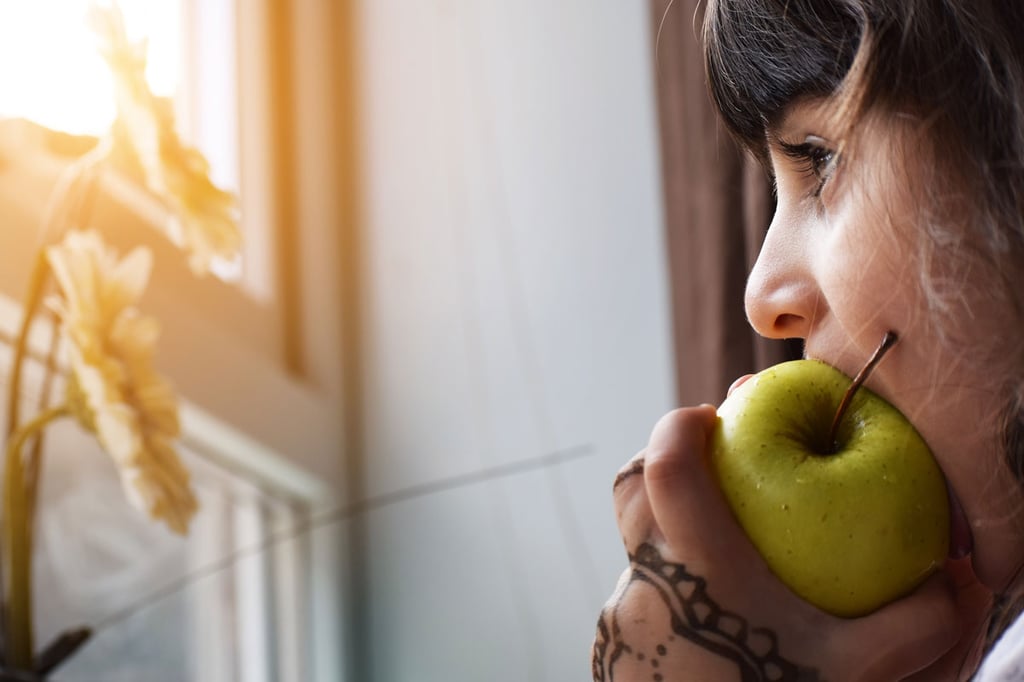 How can the food industry adapt?
1. No one likes being labelled.
Focus on highlighting key benefits such as the protein content, rather than using 'vegetarian' or 'vegan' labelling, as this may limit the product's appeal amongst the wider consumer base.
Amit Tewari, owner of Soul Burger added to the conversation: "We're careful to not lump plant-based eating with 'organic', 'healthy,' 'raw' buzz words and instead will discuss it as 'satiating', 'flavour', 'satisfying' and 'gratifying'."

2. Indulgence.
As raised in our blog featuring the top 3 food and beverage trends of 2018, consumers are still looking for indulgence, but without the guilt.
We're seeing a rise in 'value-add' treats and snacks which highlight desirable benefits e.g. protein boosting chia desserts.
Manufacturers must now cater to all diets to provide an inclusive indulgent experience. As an example, Divine launched a dark chocolate and mint, dairy-free Easter egg to their range.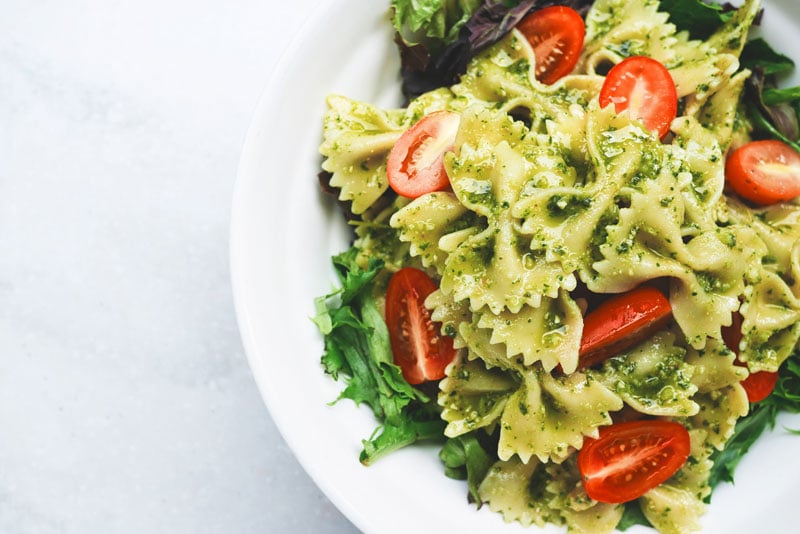 3. Innovation.
As vegan, vegetarian and flexitarian diets trend across the world, plant-based foods are a key area for innovation.
Meat companies are even creating meat alternatives to cater for the vegetarian sector, helping them avoid the risk of shutting out a growing area of the market.
Proprietary technologies which require minimal processing and retain ingredient nutrients are now able to produce plant-based protein options such as bars, meat alternatives, cereals and snacks.
This kind of innovation is also useful to cater for the gluten-free market, using lentils, peas or chick peas to create pasta, for example.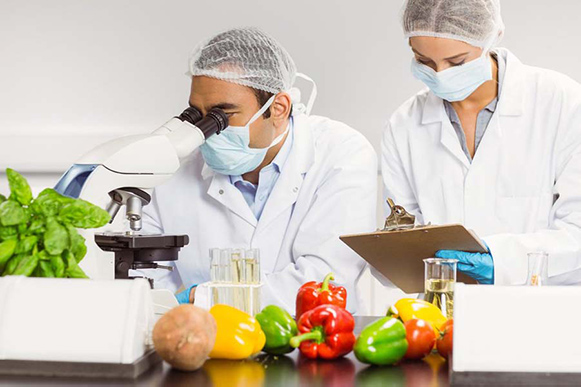 Passing trend or the future of food?
Is a move towards veganism or a more 'flexitarian' diet another foodie trend, or is it here to stay?
It's hard to predict, but Marco Matino of Gigi Pizzeria said of the change: "I had noticed the rise of veganism – although I would call it a shift in consciousness rather than a trend."
Of course, the conversation is wider than this when we talk about the future of the food industry.

The Financial Review recently cited naturopath Genna Pyewacket in saying: "…whether you choose to go paleo, vegan, pescatarian or vegetarian… the future of all food needs to be more hands-on and increasingly small-scale if it is to be ethical, sustainable and healthy."

Over to you.


How is your business adapting to this shift in consumer tastes and behaviour?
Download our white paper on naturals to see how this trends is affecting the broader FMCG industry.
read it, love it, share it.
As the experts in consumer-led innovation in FMCG, we partner with manufacturers and retailers to lift the productivity and effectiveness of their NPD. It's all in how we blend innovation advisory with tailored consumer insight using an agile, consumer-first approach. Think of us like the connective tissue within your innovation process. We guide you at every step of the journey, helping you align, focus and develop ideas and products that sell.