reaching new highs: Australia's cannabis industry
by: Sarah Kneebone
If you aren't already, then it's high time you get to grips with the controversial cannabis legalisation and innovation that's taking place in Australia and around the globe right now. Read a snapshot from our report below or download the full report for some mind-bong-ling insights.
The Australian versus International cannabis market.
Following the lead of countries like Canada and the US, in September 2019 the ACT became the first state to legalise the recreational possession and cultivation of marijuana.
Hemp products, on the other hand, have been legal to produce and sell in Australia for a couple of years. Their popularity continues to go from strength to strength.
One thing is for sure: although slow on the uptake, the Australian cannabis industry is set to expand alongside the global trajectory of exponential growth.
A few steps ahead of Australia, the global cannabis movement made some serious strides in 2018. Cannabis has now been legalised for recreational use in 11 US states and for medical purposes across 33 states.
CBD products can now be sold throughout the US and this has sparked a global CBD buzz. Products such as skin-care creams, balms, dietary products, supplements, bath bombs and even dog treats have been flooding the US market.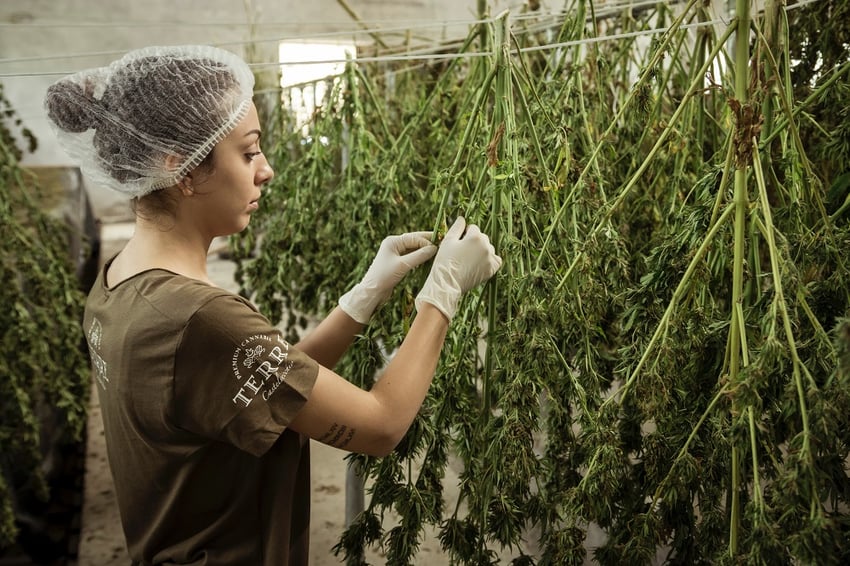 The future of cannabis in Australia.
Although some worry about an increase in cannabis use, particularly as a "gateway drug", many say that legalising cannabis-related products would benefit Australia, from businesses and consumers, right through to government.



"In Australia, we see the emergence of "craft growers" delivering high end, premium brands that gain rapid market share. Although the majority of brands will come from the North American markets, Australia has a history of producing premium grade exports (fruit, wine, etc.) and we see this history as repeating itself in this new commodity."
And while we wait for the legalisation of cannabis in Australia, why not leverage the existing hemp trend to help your brand "go green"?
We've identified five critical channels for Australian brands and manufacturers to explore in the burgeoning and lucrative cannabis sector.
To discover these key opportunities, download the full report:
Over to you.
Unsurprisingly, given our name, we love to PLAY with research for this sector. Our unique facilities on Sydney's northern beaches and Melbourne's southern suburbs mean we're perfectly placed to help new product development focus groups, in-home usage tests and even shopper research.
If you're looking to better understand your market, evaluate your product or even test your communications strategy - we're here to help.
Get in touch on 02 8097 0200 or email hello@playmr.com.au at any time.
read it, love it, share it.
Sarah is PLAY's go-to content writer with a passion for marrying creativity and communication with clever strategy. A former marketer with PLAY and for international brands such as QBE Insurance and General Motors, Sarah moved home to the UK to raise her little family and start a health coaching business. Luckily for us, she continues to share her talent for the written word with the team in Australia.