FMCG trends: the snacking revolution
by: PLAY
Snacking has long been a part of most people's daily lives. The biscuit-in-tea-dunkers. The hummus and carrot stick chompers. The 3pm Coca-Cola guzzlers.
However, the types of food which today's shoppers now perceive as 'snack food', along with their reasons for snacking and chosen consumption occasions, are changing.
Read on and we'll answer:


Snack attack.
Demand in the snack food industry has held strong despite increased competition and rapidly changing preferences.
According to Facebook, the #snack hashtag has grown 20 per cent more than overall hashtags on Facebook year-on-year.
The market is benefiting from shoppers choosing to spend their dollars on gourmet and healthy snack products to incorporate into their on-the-go lifestyles.
Mintel found that 31% of Australian consumers say that they sometimes eat snacks instead of having a meal and millennials are more likely than any other generation to snack four times or more during the day.
In today's world, we have the luxury of abundant choice and variety, and shoppers are welcoming this.
They are increasingly open to trying (and searching for) more meal types, diets and international foods than ever before. This means the definition of a 'snack' is changing.
Busy lifestyles mean that people have started replacing meals with snacks and eating things which wouldn't have previously been described as snacks like hot chips or sandwiches. The 'three meals a day' model seems to be no more.
Here are a few of the top trends we've seen.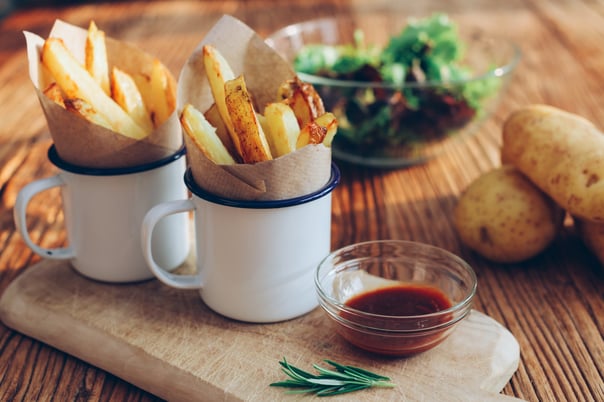 Portable wellness and nutrition.
Natural ingredients producer Doëhler said the demand for 'naturalness' and functionality is firmly cemented as a lifestyle choice and is no longer niche or an occasional quest to feel good when snacking.
Brands are integrating superfoods into snacks in order to give shoppers a quick health fix on the fly.
PepsiCo unveiled a range of chilled Naked snack bars containing fruit, nuts and vegetables together e.g. 'Blue Machine' containing berries, almonds, carrots and organic quinoa.

The undeniable one to watch is the rise of 'plant power'. Brands like 'Be Natural' have communicated this well with their plant-based snacking products.

Also worth considering is the ongoing war on sugar, meaning savoury product innovation could be more likely to succeed than sweet, depending on the category.
"People are realising in a big way that snacking, if done right, can really help them be their best... a healthy snack in the afternoon helps put down cravings, keeping you from a big meal or an unhealthy snack that makes you feel horrible and crashes your energy."

- Robbie Rech

(

Co-founder of Hope Foods

).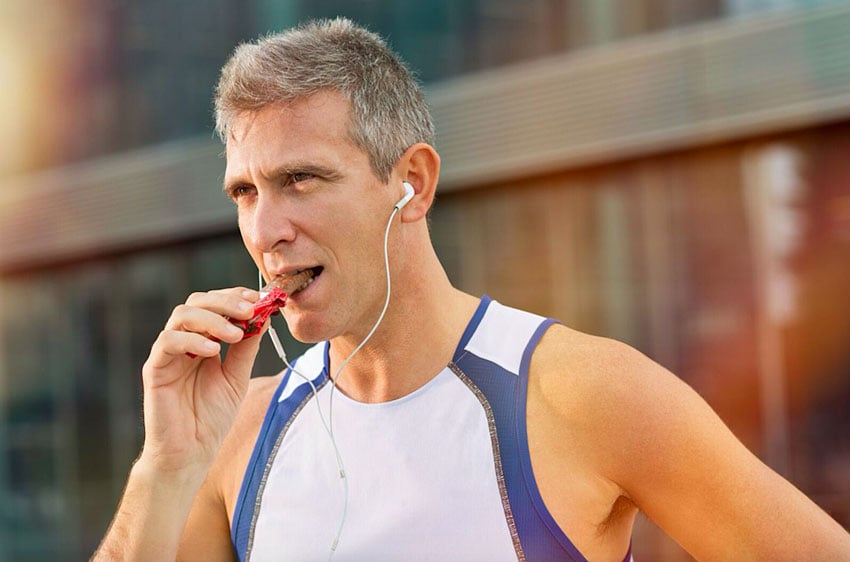 Mindful choices and transparency.
Today, when shoppers - particularly millennials - snack, they are making purchase decisions with a level of mindfulness for themselves, society and the planet.
Shoppers today are looking for ethical, local, environmentally friendly products and brands. This extends to brands ensuring clear communication of these elements in order to connect.
In America, retailers like CVS have been using in-store activations and messaging around "snacks that give back".
People are increasingly willing to be loyal, repeat purchasers of brands which they know align with their morals - and this extends to food.
After all, consumption of snacks is often in public and millennials in particular see these choices as an expression of who they are and what they stand for.

Share-ability and indulgent experience.
In today's social media obsessed culture it's all about the 'Insta-worthy' factor of food, and that includes snacks.
This is particularly true for millennials. The foodie photo shoot shame (much like the selfie) is no more!
Young people can regularly be seen standing up on chairs to get aerial shots of creative desserts in cafés or sharing ice cream images at the customisable 'Magnum Pleasure Pop-up' stores, for example.
Shoppers want to make things personal and enjoy products that are customisable with decorations, flavours, textures, etc.

They are also looking for that over the top experience of indulgence at times. The opportunity to snack on something lavish as a treat is seen as a break or a reward in shoppers' hectic lives - the opposite extreme of the health trend.

Convenience.
Shoppers will consider buying snacks in many more locations now, such as speciality shops and fast-food restaurants. People want the option to buy whenever and wherever they wish.
In today's world, anytime is snack time!
Snacking is no longer just an absent-minded activity. Shoppers are intentionally looking for snacks to indulge in, satisfy a craving or to tide themselves over until their next meal.
This means brands need to make them available (in abundance and variety), in many locations and at the right time to connect with their hungry consumers.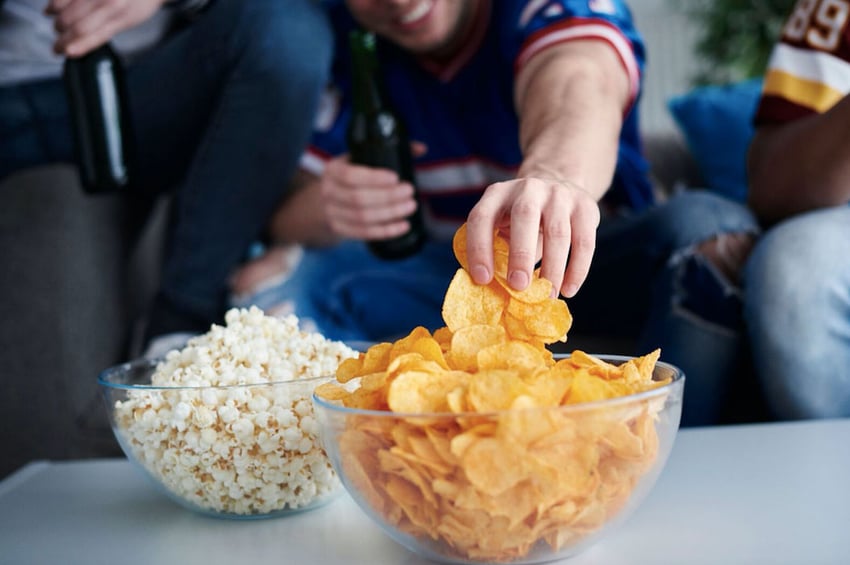 What can brands do?
Market products as 'on-the-go' or 'snackable'.
Putting your product into this category could help you tap into the convenience market and increase consumption. According to Forbes, researchers found that "...when people ate food that was the same but was labeled differently — one was labeled 'snack' and the other was labeled 'meal', despite being the same size — the people who had the snack version ate 50 per cent more."
So, the way that the product is communicated can help with snack food sales, as shoppers' beliefs impact how much they are willing to consume.

People are more open to 'non-snack' foods being considered and more often outside of meals.
Nowadays, snacks are boundless with new flavours and formats being introduced every day and this means opportunities in the category are aplenty for convenience store retailers.
To best cater for the diversity in reasons for snacking, a portfolio which includes both ends of the spectrum - health and indulgence - will mean shoppers can fulfil both needs with your products.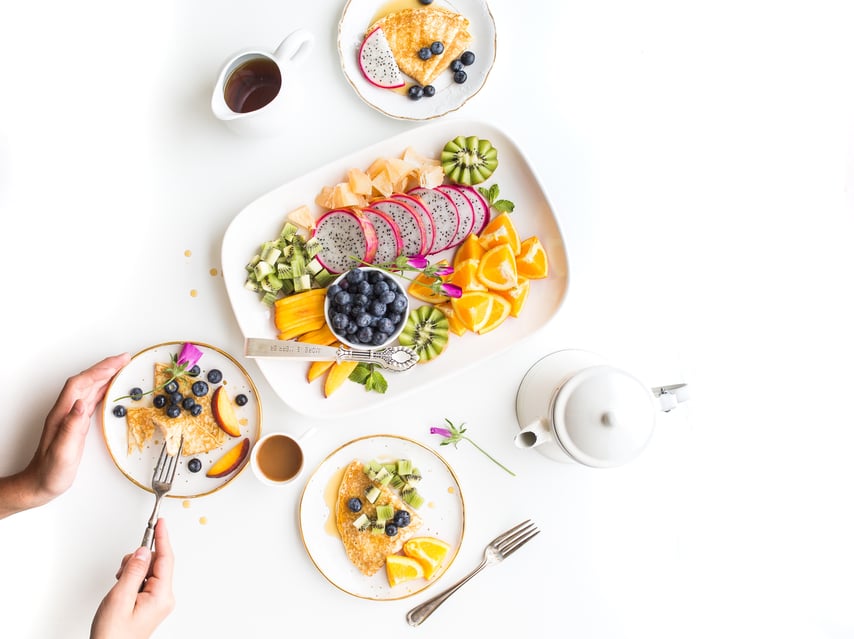 Think about your packaging.
Aim for a clean label where possible and target mindful shoppers with minimal ingredients and environmentally friendly packaging.
At PLAY we believe packaging is arguably the most valuable consumer touchpoint. Find out why, in our free '8 top tips for packaging' guide HERE.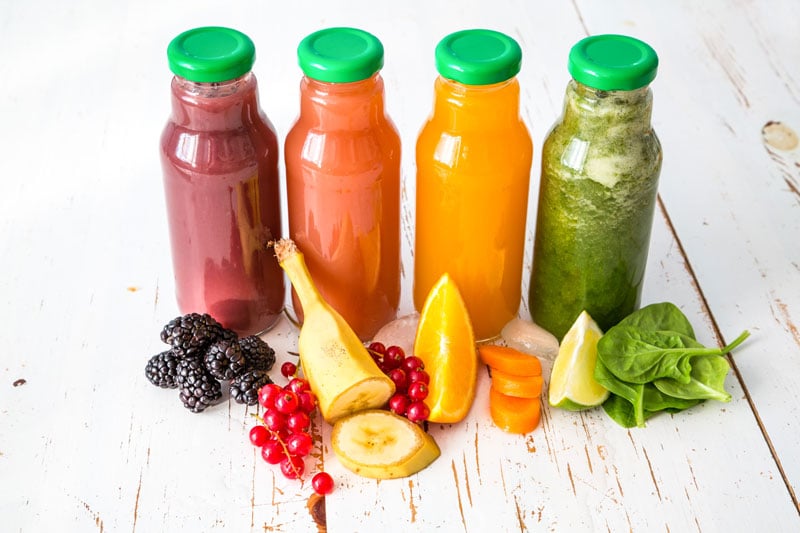 Focus on innovation.
In a market where everything is opening up (occasion, location, channel, product type…) and consumers demand innovation, it is vital to focus efforts on this in areas such as packaging, flavours and ingredients in order to stay competitive.
This also applies to innovation in the shoppers' experience. Grocery industry veteran and trend-spotter John Karolefski of GroceryStories.com says he expects to see more product information available to shoppers via scannable QR codes.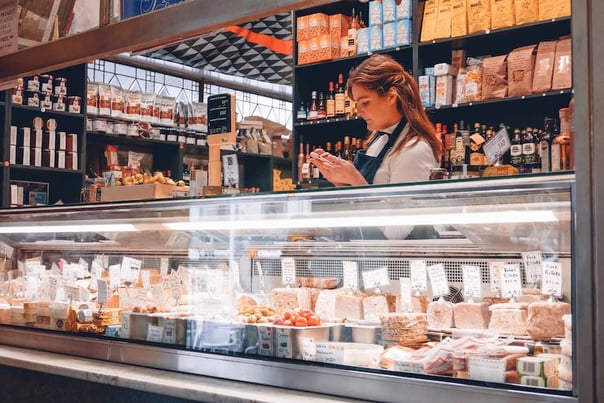 Be aware that the competition is changing.
As the market expands, conventional snack brands have the opportunity to extend their offering into more on-the-go products and non-snack companies have a new opportunity to play in this field.
Over to you.
How is your business adapting to this shift in consumer tastes and behaviour?
Download our white paper on the latest trends in the naturals market to learn more.
read it, love it, share it.
As the experts in consumer-led innovation in FMCG, we partner with manufacturers and retailers to lift the productivity and effectiveness of their NPD. It's all in how we blend innovation advisory with tailored consumer insight using an agile, consumer-first approach. Think of us like the connective tissue within your innovation process. We guide you at every step of the journey, helping you align, focus and develop ideas and products that sell.