how to build a sensory story at the largest CLT facility in Australia
by: Sarah Kneebone
Have you heard? The PLAY team are officially the proud designers and owners of the largest sensory CLT facilities in Australia! Yep, it's true - we don't do things by halves around here. So, without further ado, we'd LOVE to share:
What our new facilities offer you.

4 key reasons you'll want to use a Central Location Test.

What makes our approach epic.

Our unique approach to building a sensory story.




Our unique CLT facilities.
The core CLT space is part of a suite of research facilities based in PLAY HQ on Sydney's Northern Beaches. You can find out more about our focus group and viewing/streaming rooms, smart wall (for virtual shops) and physical shelves with life-like in-store lighting HERE.
We have built an internal commercial kitchen surrounded by 30 booths (the largest in Australia) for participants to test samples ranging from fragrances to classic food and beverages (hot or cold) and more. The location has flexible workspaces to enable various setups as needed.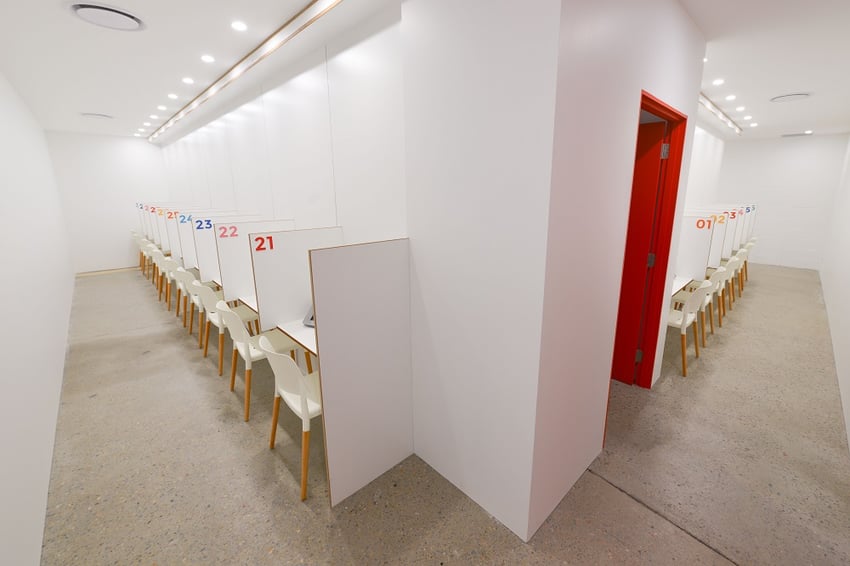 4 key reasons you'll want to use PLAY's CLT.
1. Greater control.
Having a central location gives you control over the way that products are prepared and evaluated by respondents. We can provide consistent prep, handling and service, as well as a consistent experience and environment. This is particularly beneficial when more precise and technical feedback is required. By comparison, a home usage test may have more variability (but has its own specific role and benefits to offer e.g. "the life test").
2. Simple logistics.
Sometimes it's simply not possible logistically to run in-home usage tests, for example, if you're testing frozen, perishable and temperature controlled items. A CLT facility is kitted out to handle these variables.
3. Managing complexity.
A CLT can be super handy when you need to use precise measurements of multiple ingredients and complex formulations, or even something like a coffee with milk! In this instance, you need a precise amount of milk and temperature of the drink. Central Location Tests do not provide "the life test" but they do provide consistency to understand what is going on in your product's profile.


4. Replicable.

If you need to perform the test again, a CLT is easily replicated; same environment, same prep, same stove, and, more often than not, same chefs!


What makes our setup epic?
On-site focus group rooms and seven metre shop wall mean we can move from a tasting to a shelf display or a 1: 1 conversation! This way we can build an experience around an entire product proposition, not just a solo test (e.g. sensory Product Clinics).


30 booths: this provides the opportunity to turn out fieldwork faster. You could test 100 people in as little as 3 or 4 sessions!


PLAYful environment: we've kept the necessary simplicity and control of the CLT itself but we've designed the overall space to make people feel comfortable and happy - we are called PLAY after all! We've balanced the artificial elements with a fun, enjoyable experience.


Minimal wait times: computer administered services and booths linked up to a digital system in the kitchen.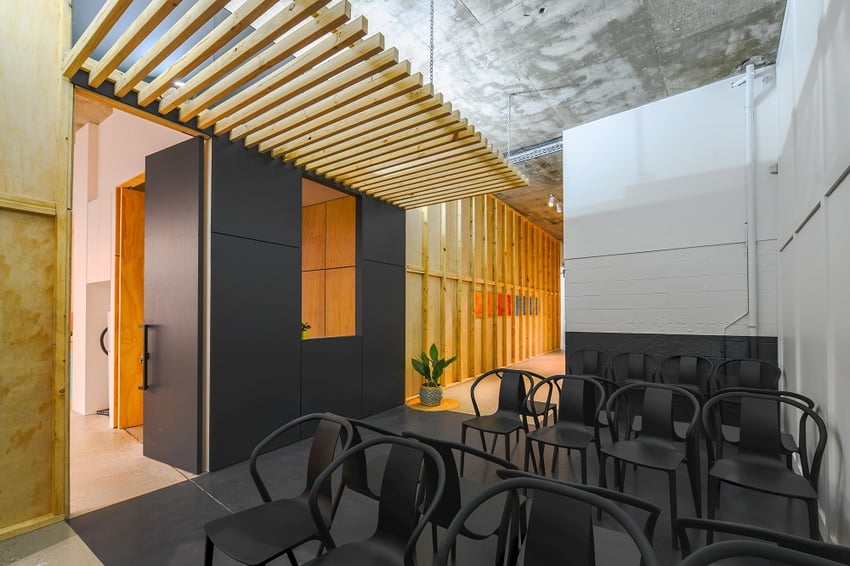 Our unique approach to sensory story-telling.
Our team is made up of experienced professionals who just love to roll up their sleeves and dive in to complex sensory projects.

When you're getting a product to market, timing is everything. You certainly don't want to be held up by unnecessarily drawn-out routines.

At PLAY, we now have an incredible facility to go with our bespoke processes and systems for product testing. The result is faster and surprisingly more cost-effective than is typically possible through third parties.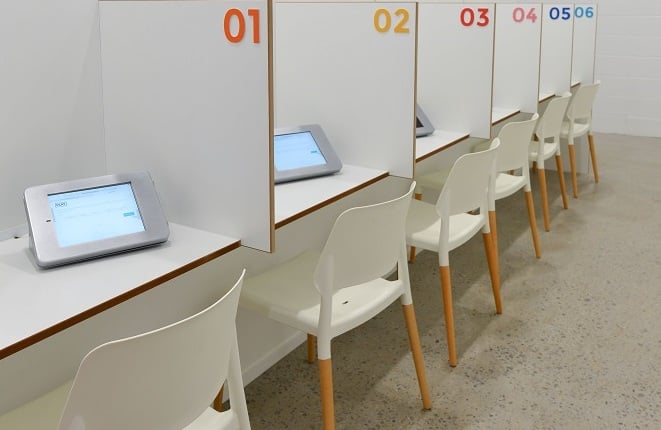 Come and see Australia's largest central location testing facility for yourself.
Our modern facilities have been designed with our clients in mind, offering a one-stop solution for all your research needs. Why not book in for an inspection - we'd love to welcome you to our new site!
Get in touch using the orange button to the right and come and see our research facilities (and bank an excuse to come up to the beaches!).
read it, love it, share it.
Sarah is PLAY's go-to content writer with a passion for marrying creativity and communication with clever strategy. A former marketer with PLAY and for international brands such as QBE Insurance and General Motors, Sarah moved home to the UK to raise her little family and start a health coaching business. Luckily for us, she continues to share her talent for the written word with the team in Australia.