the biggest soft drink trends for 2021 and beyond
by: Nataly Perez
Soft drink, a fun, fizzy beverage, used to be considered a delicious 'treat'. These days, new trends are shifting away from sugary concoctions to drinks with functional benefits and fewer potential health hazards.
In the past, we've explored the impact of the growing naturals market on soft drinks but these days, sugar-free is no longer new news. Instead, we're seeing the promotion of everything from wonky fruit to probiotics in classic flavours – and kombucha in everything from lollies to beer!
So, how do you leverage these new trends without losing your brand's heartland? Well, that's where we come in. Join us as we break down which trends are worth exploring - and how to make them work for your brand.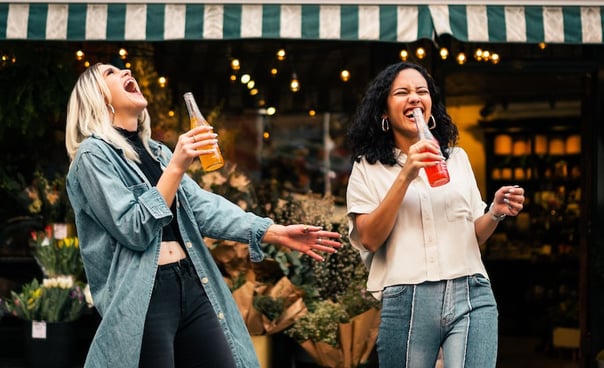 Key insights and emerging trends.
As the world continues to contend with a global pandemic, it seems that consumers have found a few ways to take their health into their own hands - and stomachs.
The functional drinks market size is set to grow to over $208 billion by 2024 compared to the short-term predicted growth of 0.3% in the soft drink market in 2021. In a non-COVID market, these figures could be vastly different, but in the current market, health is top of mind for many consumers.
Some trends are certainly easier to implement than others, so it's important to test prior to launch to ensure that your new or updated product reflects your target consumer's values.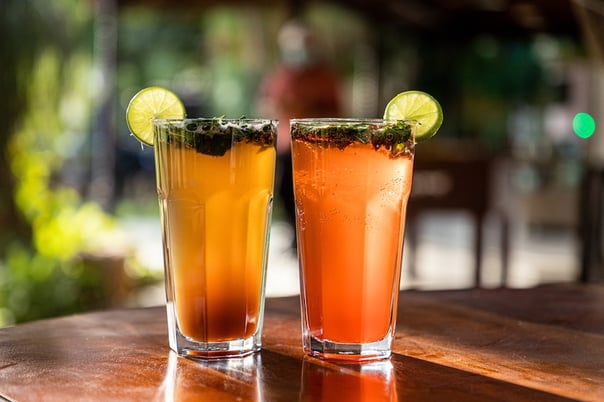 1. Choose function over fizz.
As more evidence points to Australians continuing to drink less alcohol, it's only natural that they're looking elsewhere for something to quench their thirst. Besides caffeine (arguably the most common functional ingredient!), Aussies are looking for drinks that deliver immune-boosting benefits, reduce stress, induce sleep and help them feel more energised in natural ways #mindbodysoul.
Peter McGuinness, president of Chobani, said:
"With every trip to the store, consumers are looking to do more than just fill their bellies. They want healthier foods and drinks to calm their minds, restore their bodies and replenish their energy."
The Australian functional drinks market is predicted to grow at least 3.5 percent per year, so it's no surprise that category giants like Pepsi Co are jumping on board. Their innovative new release, Driftwell, is a no-sugar and low-calorie relaxation drink, that's not yet available on Aussie shores.
On the sports front, the Gatorade Gx Sweat Patch takes function further and allows athletes to analyse their own bodies via wearable technology so they can get an accurate performance reading that can be used to inform personalised nutrition and recovery goals. Watch this space!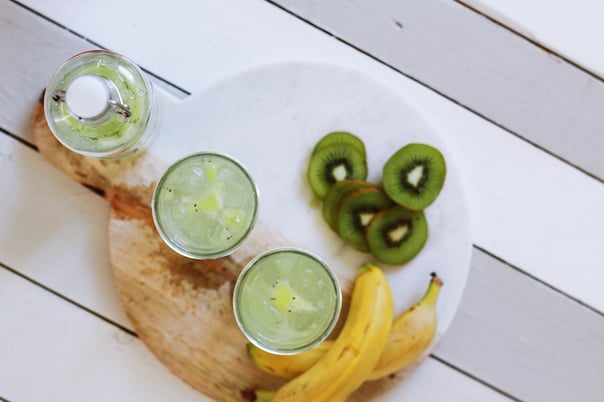 2. Taste good AND do good.
Sustainability is less of a passing phase these days and more of a need-to-do. In the soft drink world, packaging is the most obvious element of your product to improve - if you haven't already!
Take cues from the likes of Coca Cola, who recently produced Australia's first 100% recycled bottle for carbonated beverages. Although it's still a prototype for now, it signals a promising change of pace for one of the world's biggest polluters.
For others, ambitious company targets mean that paper-based pipedreams have been put into action. Pepsi Co has committed its packaging to be 100% recyclable, biodegradable or compostable by 2025. Throughout their journey so far, they've experimented with ways to upcycle oat husks and hulls from Quaker Oats and turn them into sustainable packaging. Huge!
Ingredients are also at the forefront of the sustainability and better-for-you movement. Take cues from Dash, a UK-produced sparkling water made with 'wonky' fruit rejected by supermarkets, or homegrown legends Nexba, who have proved that the sugar-free soft drinks market can include probiotics and immune-boosting benefits without sacrificing great taste.
Now, this doesn't mean that you need to be a huge organisation in order to make a meaningful impact. Even simple recycling instructions on your packaging can inspire consumers to do their bit for the environment and see your brand as supporting that. Of course, the more you are able to do to ensure your product meets modern sustainability standards, the better. Every little bit counts!
​
​
​
​
​
​
​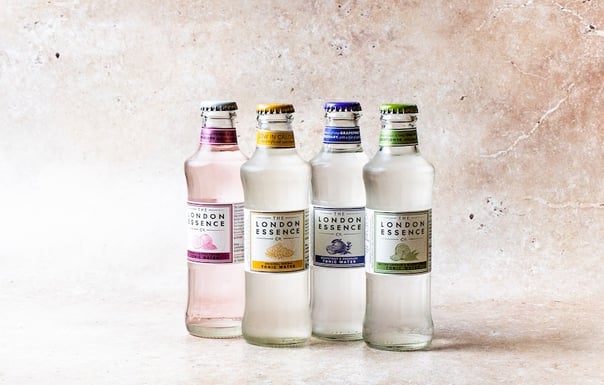 3. Experiment with premium ingredients and different formats.
With more time at home, life's little indulgences are worth investing in. You have our full support! For some, it's a great bottle of wine, but for those trying to take a break from booze, there's premium syrups, bitters and essences available that add an extra special something to soft drinks and non-alcoholic cocktails.
Not only does this reflect a growing movement of foregoing alcohol, but it also nods to the COVID-induced trend of supporting small-batch suppliers and local businesses. Take premium mixer brand StrangeLove, who began their unique product journey with a single Ginger Beer and have since expanded to a full range of mixers, lo-cal sodas and mineral water, with more than 97% of their ingredients sourced locally.
On the syrups front, the Australian Superfood Co. is elevating syrups beyond traditional cordial mix to incorporate native Aussie ingredients like desert lime, Kakadu plum and bush apple. Simply add to tonic or soda water to give greater depth and complexity to an ordinary drink. Delish.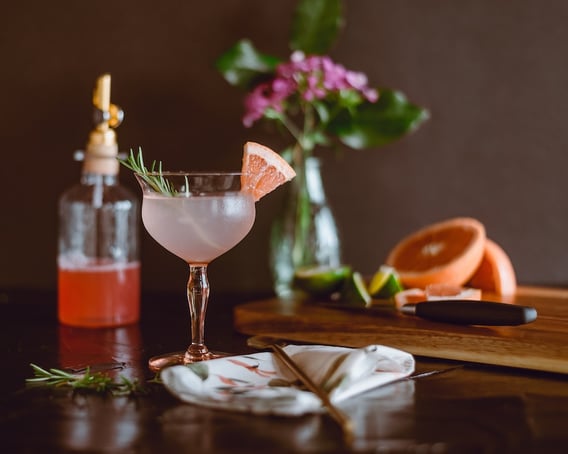 How to adapt these trends for your brand.
Feeling the pull to change things up? Here are some tips to make it work for your product.
1. Explore innovative packaging solutions.
But make sure you speak to consumers first to understand what they value most. Sometimes, a simple swap from plastic straws to paper might suffice while you continue experimenting, but other times you might need a more significant change. And don't forget to communicate any improvements to your customers!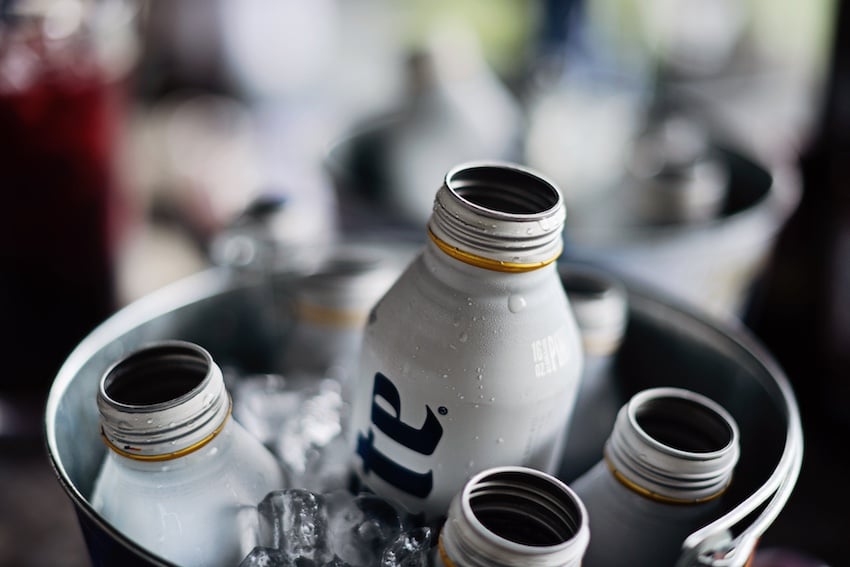 2. Choose premium ingredients.
Provenance is more important than ever. Where possible, choose locally produced ingredients. If you're not ready to commit to a new flavour, try a limited edition version to test the market response and go from there.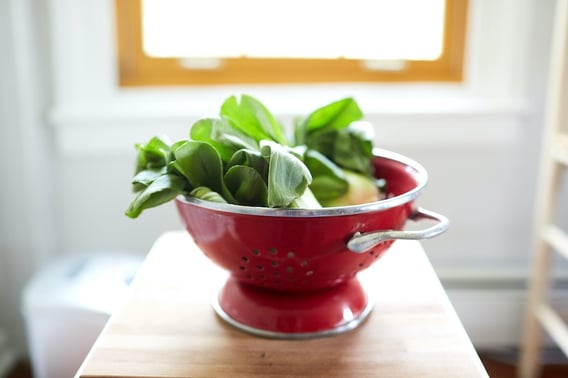 3. Don't sacrifice flavour for function.
With more and more functional drinks entering the market, now is not the time to develop something that tastes off. Consumers are becoming increasingly picky and if your channel doesn't provide samples or easy ways to taste new products, you need to make sure that the flavour is as spot on as what you promise the drink will deliver.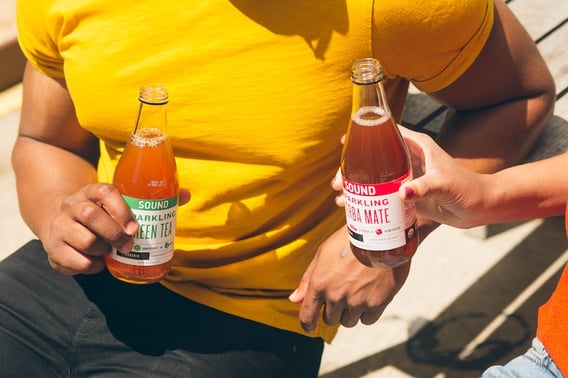 4. Make mixers more exciting.
This category is well overdue for a makeover and brands like StrangeLove and Fever-Tree are making their mark with great tasting options that don't ruin the rest of your drink. For those who prefer their mixers 'neat', flavour is even more important, especially when there's so many exciting syrups and bitters that you can offer to add some extra fun.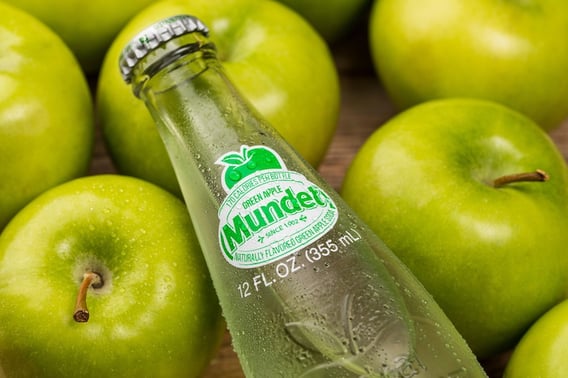 Put the fizz back into your soft drink brand this year.
If you're looking for cutting-edge research to help drive your next product innovation, the PLAY team is here to help. Check out our innovation sprints for a quick way to kickstart the process of adapting these new trends to your business or get in touch with us on hello@playmr.com.au or 02 8097 0200.
read it, love it, share it.
As PLAY's Marketing Consultant, Nataly is a fan of using insights and creativity to truly resonate with customers. Having spent the best part of six years working in research and marketing with brands in social, travel, FMCG and government sectors, she's a firm believer in looking left if everyone is looking right. That's where the real gems tend to be! She lives on the Northern Beaches and is determined to become a year-round ocean swimmer and show the 'senior' swimmers that she too can brave the cold (albeit with a wetsuit).