wins & woes in online grocery shopping: the experts weigh in
by: PLAY
Online grocery has evolved and expanded since the pandemic began, but what impact has it made on shopper behaviour?


Lockdowns raised the appeal of getting food delivered to our doors at the tap of a smartphone, convincing first-time users to give it a shot. Though that had us wondering — is online grocery all it's cracked up to be?
In this article, we share insights straight from the horse's mouth. What better way to uncover how shoppers feel about "doing things digitally" than by talking to real people — our team!
Read on to explore the wins and woes of these experiences, plus online grocery trends and tips
what's hot about online grocery shopping?
"Australia's online grocery channel has been supercharged by the pandemic, with Woolworths and Coles leading the way…While some spend will switch back to physical stores as COVID restrictions ease, early signs are that online grocery will stay elevated post-pandemic, and we forecast the channel in Australia will have a market share of 10.3 per cent by 2026, up from 4.8 per cent today."
Our consumer polls say that 74% of Aussies have shopped for groceries online, meaning a quarter of us have never done it before. Of all the age groups we surveyed, interest is booming among consumers under 35 years of age (no surprises there).
With that in mind, PLAY tested the experience ourselves to see what all the fuss is about.
Here's what our team currently love about online grocery shopping:
Time-saving: Functionality like "Save my Shop", "My Specials" and filters make finding products and deals super quick.
Cost-saving: Seeing the cart's total cost as you shop, specials displayed in one place and easy price comparison mean you're less likely to make impulse purchases. Discount codes, reward systems and free samples are also nice additions!
Convenience: There's no need to trek to the shops — just download the app.
Inspiration: Trending recipe ideas with ingredient lists that can be added to your shop solve the familiar question of, "What on earth should I cook this week?"
Continuous improvement: There's even an ability to buy alcohol in your grocery shop and fill out feedback surveys with your loves and loathes about the experience.
When we asked consumers how they felt, we heard under 35s love grabbing their groceries online because it's straightforward, user-friendly and helps them save. We agree, for the most part!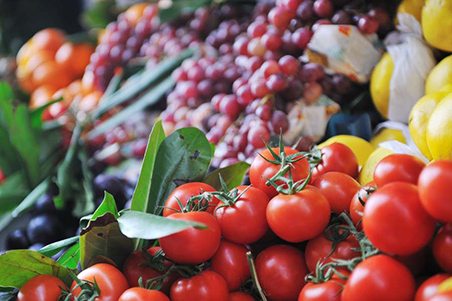 what's not hitting the spot?
Now, let's move on to complaints (eek!). Here's what our team members find most tedious about online grocery shopping:
1. Product selection problems: Bruised and battered produce, poor-quality meat, squashed bread and milk that's about to go bad — is the person who picks each item thinking about the end consumer?

Shoppers tell us they love being able to suss out use-by dates and pick the best-looking veg, except online shopping means giving up the privilege.
"I've never had a good experience with online supermarket shopping. The main reason I don't do it now is that I am always disappointed with what arrives at my door. I've probably done around ten online shops and have always felt the same."

— Kristina Thomas, Community Manager (Shopper Social)
2. Substitutes that don't suit: Customer behaviour analysis tells us more and more people are following "free-from" diets for ethical, environmental or health-related reasons. For many, the chance of receiving an alternative product that doesn't fit their dietary choices or needs is reason enough to avoid online grocery shopping.
"Given my particular food requirements, I get nervous about the possibility that my products will be substituted for options that aren't gluten-free."

— Katherine Savage, Account Director
3. Plastic not-so-fantastic: With sustainability on many consumers' minds, it can be irritating to receive large quantities of bags that won't be reused at home.
"Way too many bags! We end up with so many shopping bags at home, which is really annoying and wasteful! We put them on hooks at the shopping centre for people to use, but why can't they come in a cardboard box or something?"

— Adelaide Kohlmann, Project Manager
4. Long wait, often late: Whether it's the time-consuming process of browsing for grocery products online or delivery windows that don't cut the mustard, something that is supposed to be convenient often wastes busy consumers' time.
"I find the process of shopping for food online extremely tedious. It takes way too long and at times I have reached the end only to find the delivery windows are too far away, so I end up going to the shops anyway after spending an hour online."

— Kristina Thomas, Community Manager (Shopper Social)
5. Computer says no: It can be frustrating to find a particular item out of stock or "temporarily unavailable" online, which tends to happen more often than in-store.
"There are often 'out-of-stocks' online for items that are readily available in-store, like fresh blueberries and raspberries."

— Emma Ditterich, Senior Account Director
how can supermarkets and brands do better
Online grocery shopping is an excellent idea — in theory. While younger generations increasingly spend more time online, online grocery is likely to gain traction as they get older. However, it's far from perfect and won't ever fully replace in-store shopping.
Sales can be a struggle due to issues on the manufacturer and supermarket side, such as reduced discoverability, different competitive sets and the challenge of appealing to price-driven consumers who are more likely to purge their online shopping carts.
Clearly, there's work to be done in making the experience more rewarding.
At PLAY, we love a bit of customer behaviour analysis! Here's what we recommend based on our shopper feedback and online grocery trends:
1. Focus on getting found: Optimise the path to purchase. Think elevated search functionality (that isn't sent into a tizzy by typos!), 3D zoom displays, easy-to-spot nutritional information, high-quality images and promotional bundles.
2. Doubledown on delivery: More than half of Australians say free shipping incentives encourage their shopping habits and provide them with a better shopping experience. Just over 10% agree that delivery within two hours would inspire more online purchases.
3. Boost standard and supply surety: Shoppers want to feel confident in uncertain times. This includes being able to trust in the availability of their favourite foods. Strategies like ship-from-store, scenario planning, click-and-collect, product quality checks and building flexible systems can help.
4. Reduce friction with technology: Facial recognition payment (FRP), apps and mobile-friendly sites can expedite and enhance the shopping experience. Subscription models are the way forward in keeping 'em coming back for more!
5. Suss out sustainability: Overcome climate concerns by being proactive about environmental initiatives throughout the process — from production to promotion. As Gen Z's purchasing power rises, this will only become a bigger priority.
"As Gen Z are doing things differently, retailers have to do things differently to win their business as well. Not only do they want to associate with brands that match their ideals, they will abandon brands that don't. Brands are increasingly seen as an expression of personality. Gen Z wants trendy, relatable and unique, but they also want conscious and ethical."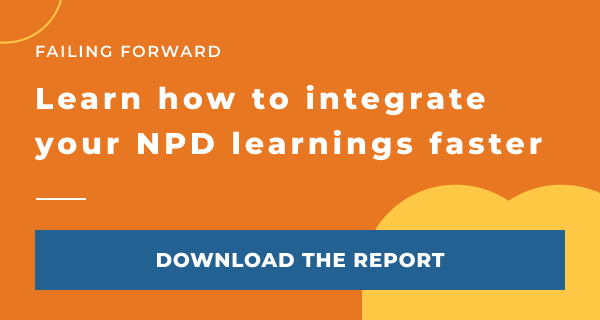 over to you.

Looking for a partner that can swiftly identify and apply consumer-l
ed insights? Talk to our team! We're seriously savvy about all things shopper and can't wait to help you succeed with your next round of NPD.
read it, love it, share it.
As the experts in consumer-led innovation in FMCG, we partner with manufacturers and retailers to lift the productivity and effectiveness of their NPD. It's all in how we blend innovation advisory with tailored consumer insight using an agile, consumer-first approach. Think of us like the connective tissue within your innovation process. We guide you at every step of the journey, helping you align, focus and develop ideas and products that sell.