How to rally stakeholders to create a real "portfolio" of innovations (not just 28 line-extensions)
by: PLAY
Producing line extension after line extension can feel like just that: drawing inside the lines. And isn't innovation meant to be fun? A bit outside the box sometimes? Of course, simple extensions have their role in a healthy innovation portfolio, but when things start feeling stale, it's likely time to mix it up.
A strong team effort is required to maximise profit from new product launches. But how do you get everyone on board with your next big idea?

In this article, we're sharing top tips for fostering a culture of continuous innovation with the help of an innovation consultant, including the necessary mindset and behavioural shifts. Learn what it takes to deliver superior outputs through stakeholder alignment and company-wide creativity.

the innovation issue
Innovation is a uniting force for culture within a business. It crosses silos and provides reasons for different functions to come together and solve a common problem.

However, for most businesses, innovation exists beyond the day-to-day roles of those outside the core innovation team. This setup adds more work to people's already packed schedules and makes innovation feel like more of a nuisance than a novelty.o prove it!), many generally lack time and direction.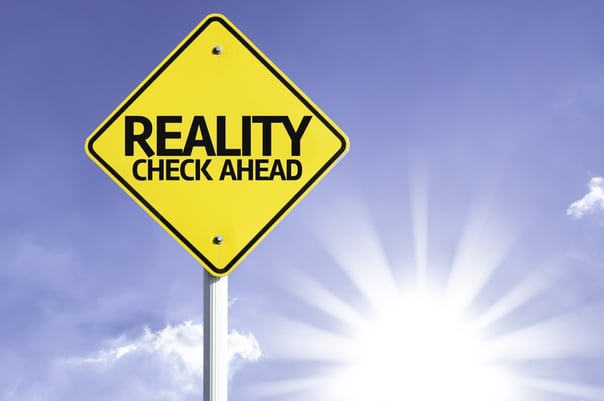 why team up together?
You know how the saying goes: "many hands make light work". When a cross-functional team with close ties to the core business comes together, innovation is much more efficient.

Incorporating the wider team into the process helps to:
1. Increase buy-in (and effort levels!)
2. Boost the quality of ideas
3. Deliver innovations grounded in business feasibility
4. Strengthen company culture around innovation
Here's what the folks at Harvard Business Review have to say about cross-functional teaming in this space.


"The companies we've found to have the strongest innovation track records can articulate a clear innovation ambition; have struck the right balance of core, adjacent, and transformational initiatives across the enterprise; and have put in place the tools and capabilities to manage those various initiatives as parts of an integrated whole."
P.S. If this all seems like a mammoth feat, you might want to involve an experienced innovation partner to help align your team.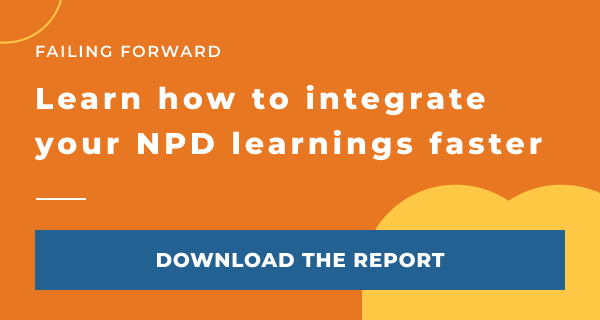 making it happen
When preparing to create a new product, we recommend all key stakeholders come together for a flurry of activity: Insights, Brand, Category, R&D, Factory, Pack and design agencies too! This kind of collaboration will accelerate the development and iteration of your proposition.

We also suggest incorporating the wider team early in the process. As always, prevention is better than cure. Preparation prevents poor performance.

As innovation consultants who've managed hundreds of FMCG projects, the PLAY way typically goes like this:

Stage 1: Innovation scoping and goal setting
Here we execute stakeholder interviews, a strategy document review and an upfront workshop to define the scope of the project, set objectives and clarify metrics for success.

Stage 2: Idea development and prioritisation
Together, we get your carefully-picked stakeholders to think more broadly (outside the box) with a range of smart facilitation strategies.
---
subscribe for the latest research and insightful updates on NPD innovation

---
our top innovation consulting techniques
Ideation will go as far as scope allows (which could be "to infinity and beyond", if you give us free rein!).

What might this look like? Here at PLAY, we leverage everything from creative hacks, ethnographic techniques and co-design facilitation to rapid prototyping, in-situ testing and lightning-fast market testing workshops. All these techniques ensure your team leaves pumped to excite stakeholders!

You will then want to interrogate and refine your ideas internally with stakeholders from the broader business. Challenging your initial concepts to understand their strengths and weaknesses delivers more definition and a sharper, stronger focus.

Don't forget to capture next steps so that everyone is aligned at the end of the session. This move will maintain your momentum.
collaboratively consumer-first
By encouraging stakeholders to develop a shared sense of the importance of innovation and inspiring teams across the company to think consumer-first, you'll produce more creative, valuable and profitable products.

If you'd like help bringing your business together to build a diverse mix of core, adjacent and breakthrough innovations (and even growth opportunities beyond the product!), contact us here. We can't wait to hear from you.
read it, love it, share it.
As the experts in consumer-led innovation in FMCG, we partner with manufacturers and retailers to lift the productivity and effectiveness of their NPD. It's all in how we blend innovation advisory with tailored consumer insight using an agile, consumer-first approach. Think of us like the connective tissue within your innovation process. We guide you at every step of the journey, helping you align, focus and develop ideas and products that sell.