FMCG trends: the rise of small, innovative wellness businesses
by: PLAY
The FMCG landscape is changing. As health and wellness becomes more of a priority to consumers, the lines are blurring between the domains of consumer goods manufacturers, biopharmaceuticals, cosmetic companies, health services and even the medical world.
Small, niche players are disrupting the market place by innovating at pace. These companies are introducing natural, environmentally-friendly, functional and even medicinal products, which appeal to consumer demands for mindful, healthy and individuality-focused products.
We'll be sharing the top trends to watch out for as well as tips to help big brands stay relevant.
P.S. We'll also be including some trend insights and photos from the Naturally Good Expo in Sydney, so get your notebook and highlighter at the ready!

The fusion of health, beauty and food
When we look at the health, beauty and food industries today; it's clear that they are converging.
'Wellness' might sound like a buzzword thrown about by a bunch of yoga-loving, smoothie-drinking types but the reality is that this combined focus on health, fitness, beauty and sustainability is bringing together FMCGs with consumer healthcare firms, biopharmaceuticals and even medical companies.
The growth and innovation opportunities have been spotted by many new, small players and together they're taking up a LOT of space.
"In addition to these traditional competitors, there are new entrants establishing positions, including niche organic beauty companies, functional food businesses, retailers, and technology companies… Mobile platforms make it particularly easy for new competitors to appear out of nowhere, taking advantage of the accelerated product development cycles and the highly personalised consumer engagement tools."

- (Strategy

&, PWC)
Consumers today have an abundance of choice, and they're increasingly prioritising health and beauty in their lives. The opportunity is there for the taking but the tricky part is standing out in the (very large) crowd.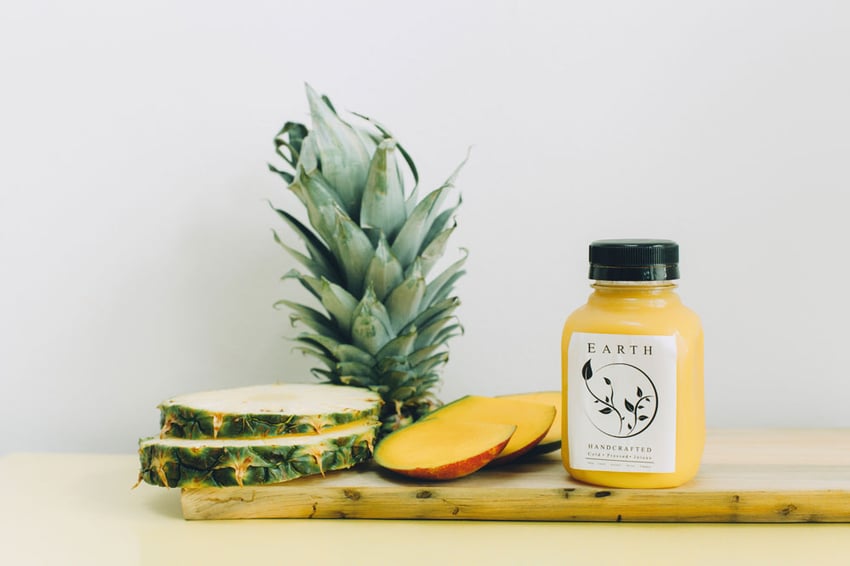 Niche players making waves.
If you take a look around Priceline or Woolworths today, you'll see plenty of brands that you've never seen grace the shelves before and by next month, the aisles will be refreshed again. Whilst the familiar big brands still have a strong presence, the little guys - especially in the health and wellness space - are starting to make a PLAY.
"...health and wellness brands have been catapulted i

nto the mainstream...

From meat substitute Quorn to organic tea purveyor Pukka, brands in the wellness space are benefiting from a growing consumer desire to live healthier lives."

- (Marketing Week)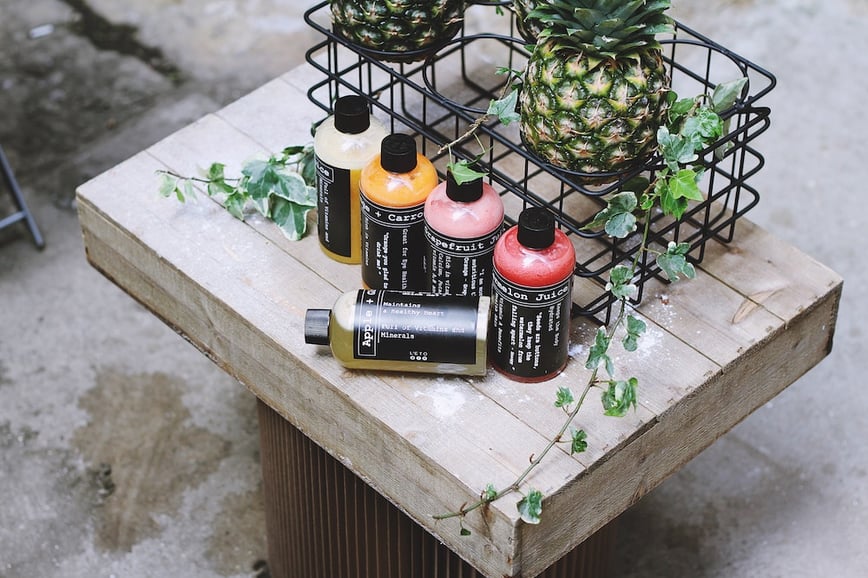 In the personal care space for example, brands like Sukin and Thank you are tapping into consumer demand for ethical, toxin-free, natural skin care and beauty products. Even mainstream retailers like Sephora and Target are expanding their natural beauty offerings, as growth continues to boom.
-(Gregg Renfrew, founder of Beautycounter

)
However, large companies are starting to adopt the business models of innovative smaller competitors in an attempt to hold onto their share of the market.
Nestlé and Unilever are two examples of global FMCGs making innovative moves. Nestlé has invested in aesthetic and corrective skin care as well as products promising therapeutic nutrition solutions. Unilever has launched nutraceutical supplements for hair growth, and their app (Dove Nutritive Solutions) helps people customise products based on their individual needs.
Investing in the science to bring medical-style solutions to consumers in the supermarket is a bold move towards truly connecting with today's consumers.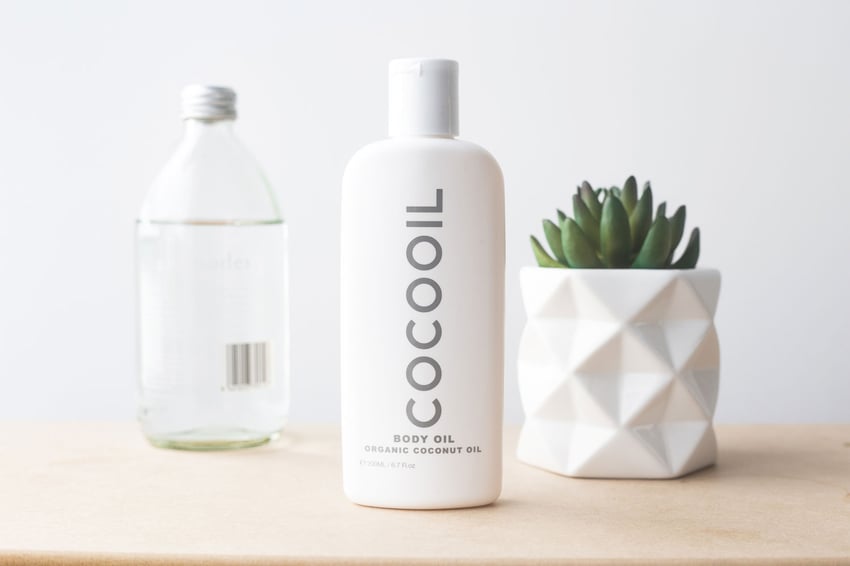 Key trends.
Natural, environmentally-friendly and non-toxic products.
This trend was EVERYWHERE at the Naturally Good Expo. However, these kinds of products have made their way into mainstream supermarkets and pharmacies - they are no longer purely the domain of local health food stores.
Natural superfoods like hemp and turmeric in snack bars, protein powder, smoothie bowls and skin care.

Low toxin cleaning products (Earth's Choice on steroids!) including natural ingredients like pineapple and even probiotics.

Natural supplements: from balancing women's hormones (like Fem 21 pictured below) to all things 'gut health' - minus the chemicals.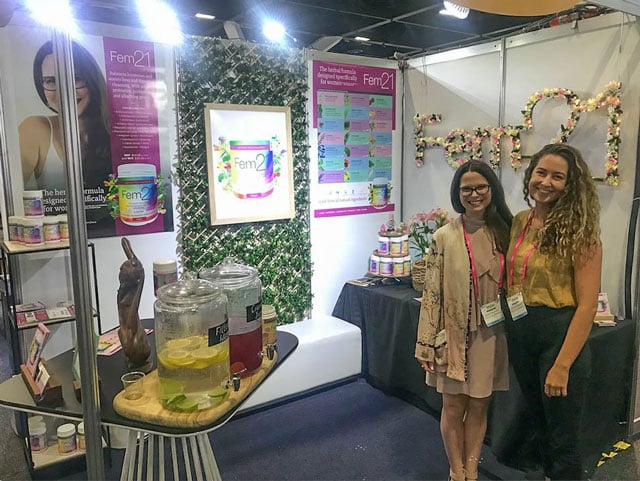 Functional and medicinal ingredients.
From improving skin health to mental performance, ingredients are becoming more of a focus for consumers.
Health drinks with benefits such as collagen and superfoods for energy, digestive health, metabolism and mental performance. Taking kombucha one step further with Ayurvedic body tonics and detox shots to promote health and wellbeing.

Skincare and beauty companies are blending with pharmaceuticals to create products which are not only natural, ethical and 'feel good' but also provide an alternative to using conventional medicine to improve health concerns such as eczema.


Consumers are taking health into their own hands, acting as their own doctor and looking to prevent and manage disease through dietary choices.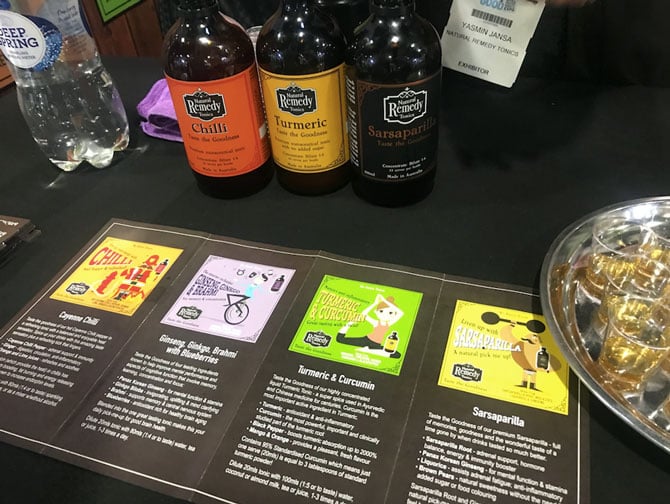 Individuality.
We're all completely different and consumers are starting to expect food and products to cater for their individual needs.
Consumers are looking to personalise their diet and nutrition to fit their individual needs and lifestyle choices. One size definitely does not fit all any longer!


Forget wanting to follow the crowd - consumers today want to showcase their individuality and it's officially 'cool to be different' (this is very helpful to quirky, niche brands but big brands can lean this way too with some creativity!)
Mindfulness.
Nurturing ourselves from in the inside to the outside - that's one trend worth incorporating immediately.
A trend towards self-care, relaxation and indulgence (guilt-free indulgence where possible - Halo Top ice cream are nailing this!)

Consumers are developing food and beauty rituals in order to de-stress ad relax using pampering-focused products,

essential oils and herbal teas (including the gazillions of options below!)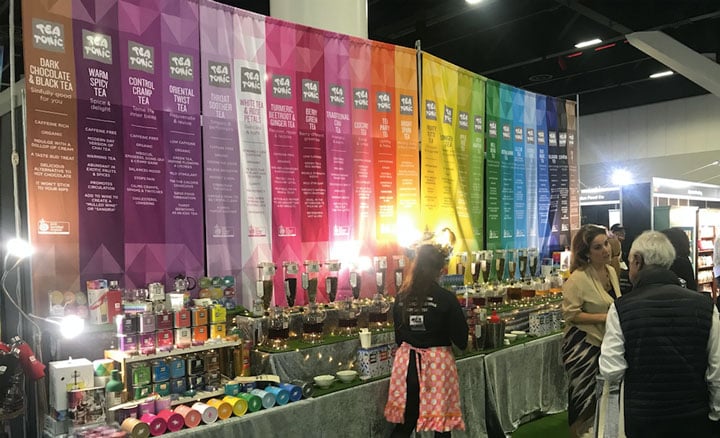 Keeping big brands relevant.
Leverage your deep knowledge of your consumers.
Whilst large FMCGs might not have the same level of R&D or clinical study capabilities as big pharma or medical companies to prove the efficacy of their products, they do have a wealth of understanding of their consumers' wants and needs.
This is something that big FMCG brands can tap into in order to create advantage over new entrants to the space.
Focus on eco-friendly innovation.
The mainstream, global focus on sustainability and eco-friendly products is not going anywhere. In order to build trust and advocacy amongst consumers, big brands must commit to continually investing in sustainable products (and processes)... oh and when you do - shout about it!
As green goes mainstream, consumers are also increasingly willing to pay a premium.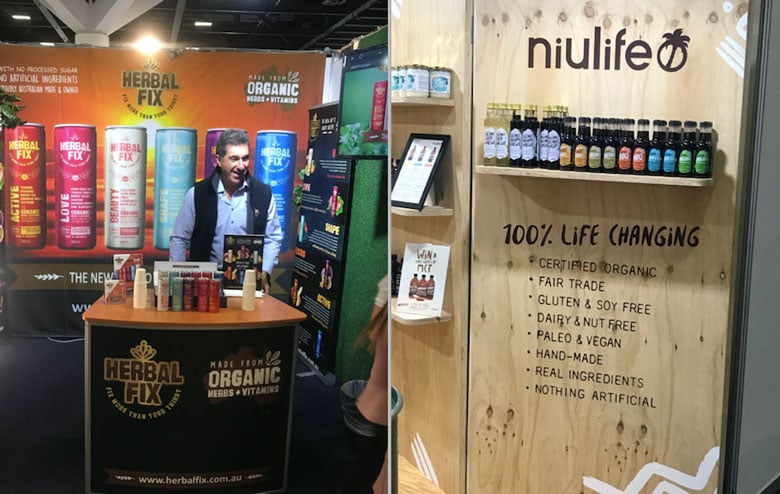 Invest in strategic partnerships.
Some large FMCGs have started partnering with innovative niche players in order to bring in an entrepreneurial mindset and that first-hand connection with the consumers of today. Large companies can benefit from associating with the trusted status of an authentic, grassroots brand.
Another avenue to take is partnering with companies which have complimentary capabilities, such as pharmaceutical businesses.
Stay nimble.
Whilst it may be costly and complex to make changes to something which has worked successfully for many years; the cost of not responding quickly to changing consumer tastes is far greater.
Investing in technology, logistics and supply as well as embedding an innovation mindset within the company will help FMCGs keep up with the agility of small businesses.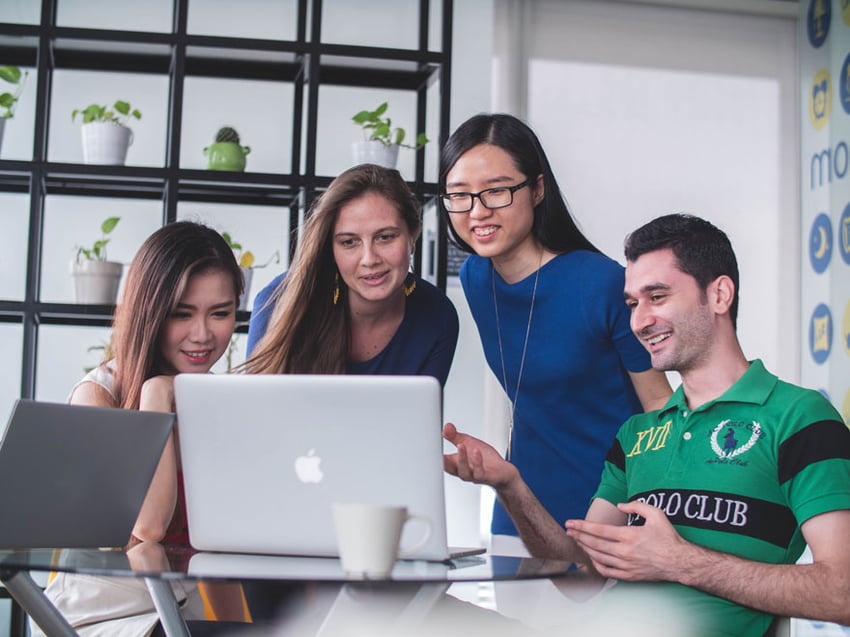 Over to you.
Whether you're in food & drink, personal care, supplementation, home care or beyond, this shift in consumer priorities is something your business must stay on top of in order to succeed in a highly competitive market.
Truly understanding your shoppers and making innovation a way of life has a vital part to PLAY. We can help you evaluate your customer experience, pack, communications (or anything shopper related!). Get in touch on 02 8097 0200 or email hello@playmr.com.au and we'll get straight onto it.
---
read it, love it, share it.
As the experts in consumer-led innovation in FMCG, we partner with manufacturers and retailers to lift the productivity and effectiveness of their NPD. It's all in how we blend innovation advisory with tailored consumer insight using an agile, consumer-first approach. Think of us like the connective tissue within your innovation process. We guide you at every step of the journey, helping you align, focus and develop ideas and products that sell.