why mini in-home usage trackers should be in your budget
by: Andrew Turner
Businesses spend a lot of time measuring brand performance: consumer sentiment, imagery attributes and comparisons to other brands in the market.
Month by month, many researchers look for incremental changes to explain performance or justify advertising spend, poring through sales data for supporting evidence of shifts in brand or SKU performance to identify problems.
But what's meaningful when it comes to tracking? And what's the danger of looking at these data points in isolation?
Product tracking is lacking.
Perhaps there is something else we're simply not measuring, like a change in our product, or the products around us. There's a range of additional factors to consider:
Have we done some cost

-

cutting or ingredient substitution which might have changed how our product tastes?

Are our core ingredients being affected by climate

(for

example, wheat quality is adversely

affected by

droughts and humidity

)?

Are we sourcing ingredients from the same suppliers

and

places, with the same level of quality?

Has a competitor done something different which has

"

changed

the game'

"

in terms of appearance

,

tast

e,

smell or textur

e?

Or p

erhaps someone just made it easier

for people to u

se their product

over

ours.
It's interesting that we spend so much time, effort and money measuring marketing and tracking brand perceptions, yet the simplest of changes in our category or product formulations are rarely measured, and almost never tracked.

How can product tracking help?
Of course, this is why many companies conduct sensory tests and in-home evaluations but usually this happens during development and pre-launch. Much less often is it seen in post-launch (unless we're trying to do some cost-cutting!).
Even "benchmarking" remains a "point in time" consideration, conducted once in a while on categories of perceived importance, or if there's been a big new entry to market.
However, the truth is, there's a good chance there will be variation in product performance over time. Some of this may be measured and controlled in the factory and some may be beyond our immediate control. Internal issues and external factors such as competitors changing the landscape or consumer palates and expectations evolving can all contribute to a changed in performance.
So, why aren't we measuring product performance over time?
I'm not talking about a stack of benchmarks, but rather focusing on the categories of most importance: keeping an eye on how consumers feel the product performs when they get it home and, if possible, guidance on areas to watch out for, or improve.
We believe there's a role for product tracking: a regular program of in-home usage testing within a category (or even a few categories!) to monitor your performance and that of your competitors.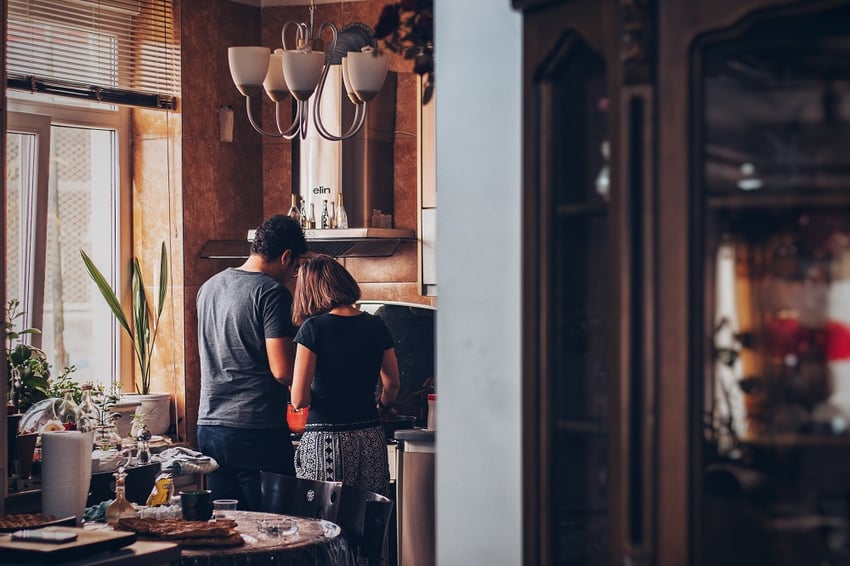 Life happens - but this will help you capture it.
So, it's a simple idea: in-home usage testing. It's been applied for many years with great success and is a "real life test" of how your product truly performs.
What we need to do now is acknowledge that "life" is changing rapidly. Categories are changing rapidly. Palate preferences are evolving in our wonderfully diverse and multicultural society.
What does this mean? We should be checking in more often.
We should be putting products through their paces in real homes on a regular basis. We should be aware that things may change around us and, through no specific fault of our own, our product performance may be impacted.
Hence, IHUT tracking can give us the means to assess product performance over time, helping identify changes and helping us stay one step ahead in the innovation pipeline.

Over to you.
Interested in learning more about in-home usage testing? Contact us to explore setting up an IHUT Tracking program via hello@playmr.com.au.
P.S. Hit the button below to find out why an IHUT could be your ideal product testing solution:
read it, love it, share it.
As PLAY's Associate Director, nothing pleases Andrew more than getting to the "Why" of people's claimed behaviour. With a background in Social Psychology and a 16-year research career spanning FMCG, services and social territories, his key belief in any project is to "tell you what you need to know, not just what you want to hear". Aside from being our sensory expert, Andrew is an avid foodie and loves to wet a line at the nearest stretch of water. He's also a musician, having once been the lead singer in a metal band.