the biggest alcohol trends for 2020
by: Sarah Kneebone
​​​Alcohol is a controversial topic in today's world. While many of us are still fond of a nice, high-quality tipple, the global "wellness" trend has caused some consumers to reevaluate their alcohol consumption and choices. This shift has created an array of new opportunities and challenges for brands and manufacturers.
In this report we review the global and Australian alcohol industry, offering our predictions, key growth drivers, category insights, the critical trends to watch and top tips for success.
If you're wine-dering how to win when it comes to alcoholic drinks, you're in the right place. And if you want to check out our alcohol trend predictions for 2021 just click HERE.
2020 Industry predictions.
The global alcoholic beverage market is predicted to grow at a CAGR of 4.09 percent for the next six years. In Australia, industry revenue is expected to increase 3.3 percent between 2014-2019 to $12.5 billion. This growth comes despite challenging conditions; increasingly health-conscious consumers are moving away from traditional alcoholic beverages and opting for low-alcohol or no-alcohol drinks instead.
Brands are doing their best to innovate and create fresh twists on classic drinks to stay competitive but alcohol consumption at the individual level is stagnating.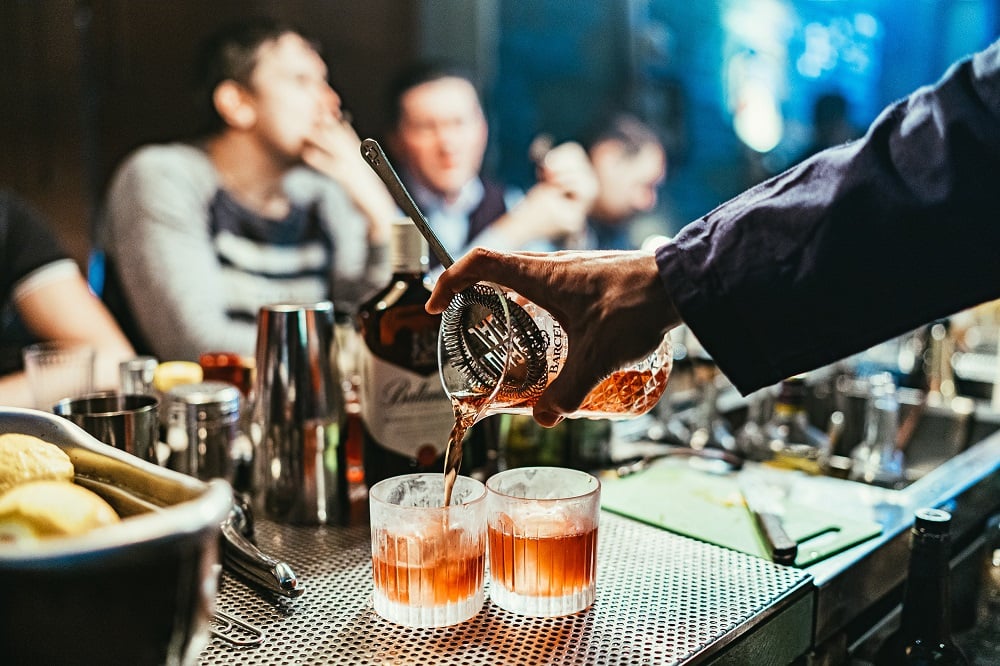 Fortunately for manufacturers, however, premiumisation is supporting industry growth. Consumers are increasingly choosing quality over quantity in order to make an experience of their alcohol consumption. Further, as with food, they're seeking clarity and demanding higher standards around sustainable manufacturing processes, carbon footprints, eco-friendly packaging and more. This is generating opportunities for manufacturers to sell at premium price points.
Moving forward, we'll see new ingredients driving change (we're looking at you, newly-legalised cannabis!) and opportunities coming from technological developments, such as apps used for crowd sourcing ideas and building community.
Technology-enabled packaging solutions are helping to move the industry forward, too. One example is the use of smart packaging labels that can be scanned with a smartphone to give consumers more information about the product.
"The intersection of technology and home entertainment will provide opportunities for new occasions, rituals, educational initiatives and radical experimentation, ranging from homebrewing to mixology and beyond."

- (Euromonitor).
​
​
​
​
​
​
​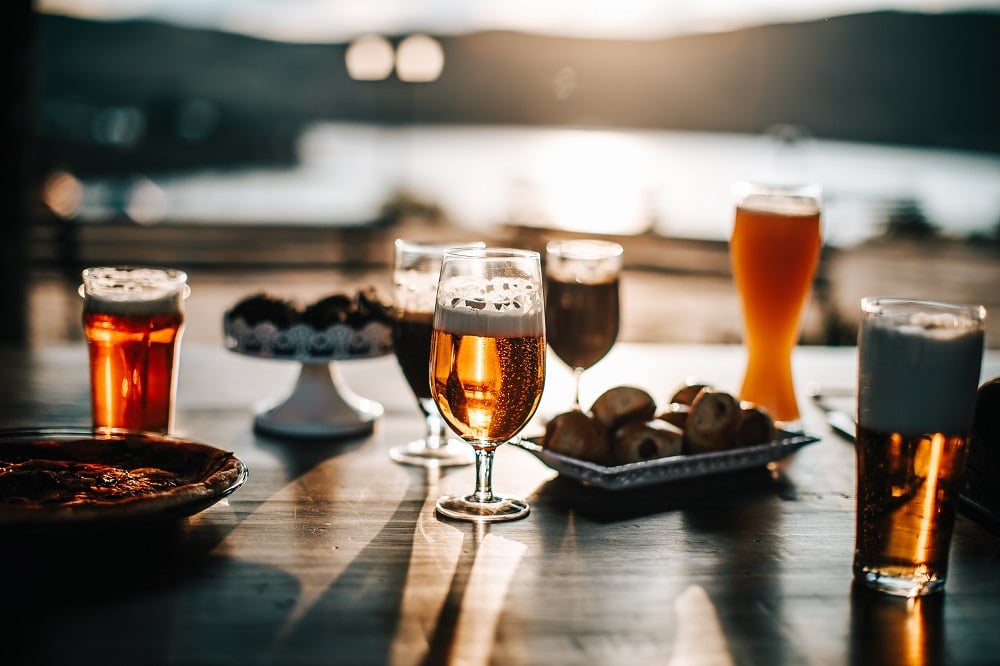 Where is growth coming from?
Industry growth is being driven by a number of key factors:
Affordable luxuries: Aspirational consumers in developing markets are buying into entry-level brands

and s

maller bottles of higher-end brands at value price points. An

increase in disposable income

across Europe, APAC and South America is also supporting growth.

Premiumisation

: Increasing consumer knowledge around production quality is raising expectations and leading to a

"less but better"

attitude.

Health and wellness: Health-conscious consumers are opting for innovative low and no-alcohol options as we see a shift towards mindful drinking and people experimenting with being "sober-curious".
Experiences: Bars and coffee shops are no longer just venues to drink at; they have to offer something more. The same goes for alcoholic products. This trend offers a lucrative value-add for brands in the industry.
Convenience:

Direct to consumer offerings

like subscription boxes and UberEats-style alcohol delivery services are opening up new revenue streams for brands, as consumers start to buy their alcohol online.

Alternative packaging: From premium "wine in a can" to the explosion of ready-to-drink (RTD) beverages, we're seeing younger consumers drive packaging innovation geared towards making alcohol accessible for any occasion (hello, instant gratification!).

"Gartner L2 found that online liquor sales increased 61% year over year between 2018 and 2019 — a much faster clip than the industry's overall sales." - (Digiday)

5 biggest alcohol category trends in 2020.
Interestingly, we're seeing a growing overlap between categories in this industry (think blurred lines between alcohol and soft drinks, such as alcoholic tea, hard seltzer and kombucha) as consumers' priorities start to shift towards creating memorable experiences through different stories, formats and settings. New drinking occasions are being created and traditional rules are going out of the window, leaving plenty of white space opportunities for brands.
1. Wine.
In the wine world, we've seen an explosion of organic and sustainable wine. Consumers are more "conscious" of their purchasing decisions and are, therefore, more discerning when it comes to wine production and the quality of ingredients used.
In the US, Millennials out drank Baby Boomers in 2019. In fact, Wine Voice (a wine lifestyle website) found that 28% of US Millennials drink wine on a daily basis, making them a key focus for the wine category.
"...factors that have positively impacted the market include alternative packaging innovation such as wines in cans, innovative new releases such as cross-category Bourbon barrel-aged red wine, and the growing popularity of rosé wines."

- (The IWSR).
Rosé is continuing to have a moment, and with category growth reaching 48% in the US over the last 12 months. It truly appears to be a case of #roséallday.
Locally, we're also seeing more urban cellar doors opening up across major cities. Many of these are boutique wineries that offer the best wines from different regions, providing a memorable wine-tasting experience without the need to venture out to a vineyard (where do we sign up?!).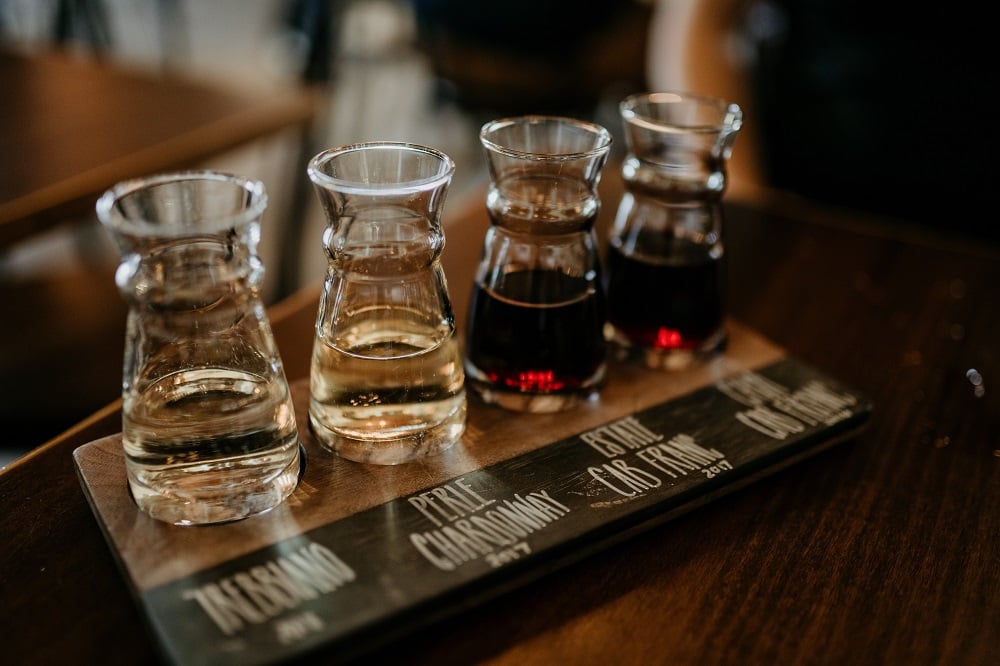 2. Beer and cider.
Craft beer has led the way for this category for quite some time, but now new opportunities are arising from low and no-alcohol beer. The super-premium, alcohol-free version of Peroni was launched in 2019, and the market is seeing a slew of experimental, fruity infusions.
"Fruit makes it easy to mask beer's more acquired taste creating the perfect 'crossover' beer for people who are reluctant to try it. So much so that larger brewers such as AB InBev are incorporating fruit into their beers, with flavours such as last year's Bud Light Orange and 2019's new Michelob Ultra Infusion range featuring a lime and prickly pear flavour combination."

-

(Food Bev).
As cannabis acceptance continues to grow around the globe, manufacturers are also starting to experiment with more controversial flavours, such as cannabis-infused beer.
Growing demand for cider stems from the global trend for gluten-free products (making it a good alternative to beer) and consumer preference for high-quality, fruit-flavoured products. In fact, Westons 2018 Cider Report (UK) found that fruit cider now represents a third of all cider sales and is the fastest-growing category. They expect fruit cider to make up just under 50 percent of all cider sold within the next five years. However, the high sugar content of cider can be a turn-off for today's health-conscious consumers.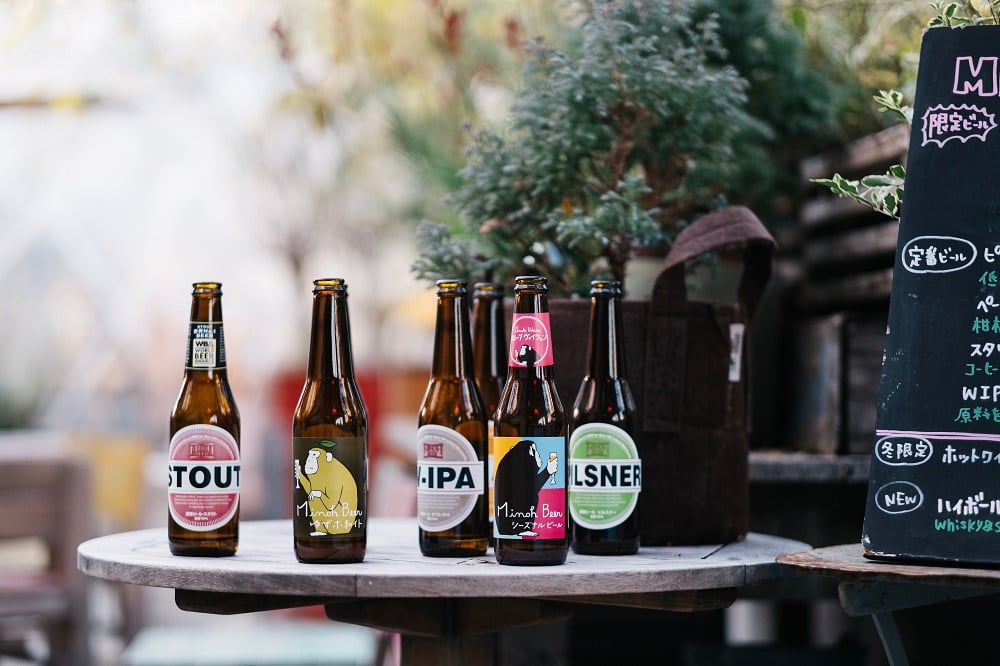 3. Spirits.
In spirits, brands are focusing on luxury offerings and premiumisation. They are staying relevant by creating boundary-breaking crossover categories involving cask experimentation, new distillation techniques and the use of botanicals.
"There have already been some interesting breakthroughs in the creation of new categories. One example is Italicus, an Italian liqueur that has also seen rapid growth since it launched two years ago. Another is Cadello, a unique liquor that blends eight ingredients, including star anise, mint, hazelnut and coffee. These brand-new luxury players in the market are appealing to the rising demand for something new, unique and high quality."

-

(New Food Magazine).
Wondering which spirits are hot right now? The popularity of tequila is growing fast and brown spirits, like bourbon and whiskey, are seeing significant investment from global brands and craft distilleries alike.
Gin continues to be a popular choice for consumers with tea and botanical flavourings driving the category forward. According to results from the IWSC (International Wine and Spirit Competition), rum is tipped to be the "next gin" due to increasing product quality.
Then, of course, there's the Aperol spritz trend which continues to bring a distinctive orange hue to our Instagram feeds! Aperol and Campari sales have been steadily increasing across the world over the past decade.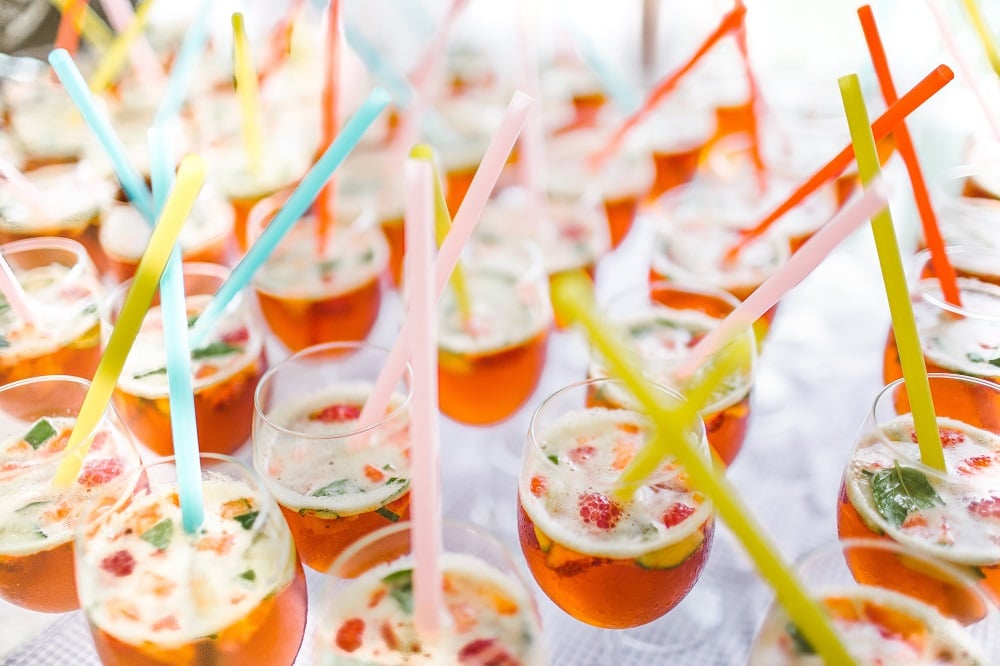 4. RTDs.
Ready-to-drink beverages (RTDs) are no longer seen as cheap, tacky, sugary gunk and that's all thanks to the craft movement… we've even said "goodbye" to the stigma around drinking wine from a can!
This format appeals largely to younger consumers, who associate RTDs with convenience, innovation and a practical fit for their social activities and lifestyle.
RTD cocktails are trending right now but much of the focus in this category is on low alcohol, low sugar and natural ingredients that appeal to health-conscious consumers.
Social connection, convenience, and style (through aesthetically pleasing packaging) are important to younger consumers, so these are factors are worth bearing in mind when marketing to this group.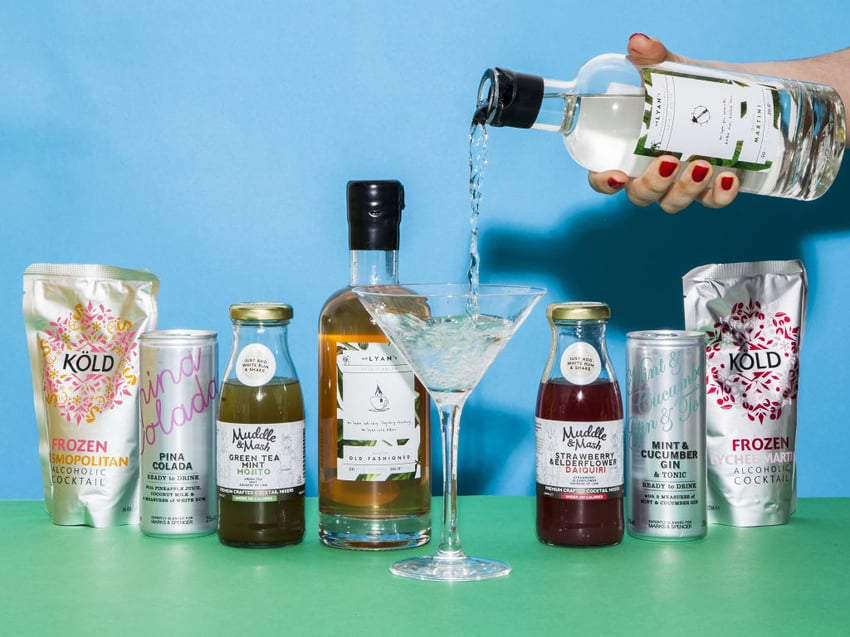 5. Hard seltzer.
Over in the US, hard seltzer is having a bit of a moment. In fact, some analysts predict that by 2021, this category could be a $2.5 billion industry. Hard seltzer has experienced growth of 200 percent in the past year alone. These flavoured, carbonated water beverages are spiked with alcohol and appeal to many consumers due to the vast array of low-calorie, low-sugar options.
Seltzer companies are capitalising on the "drink in a can" trend and marketing to consumers who either don't like the taste of alcohol or are looking for drinks with a lower alcohol content.
"Hard seltzer is at the intersection of several consumer trends right now. We've observed increasing demand for lower-alcohol products and healthier, natural options, along with a surge in ready-to-drink beverages. [The past] summer has seen them explode in popularity, as they appeal to drinkers that previously would have considered beer, wine or liquor." - (Wine Magazine)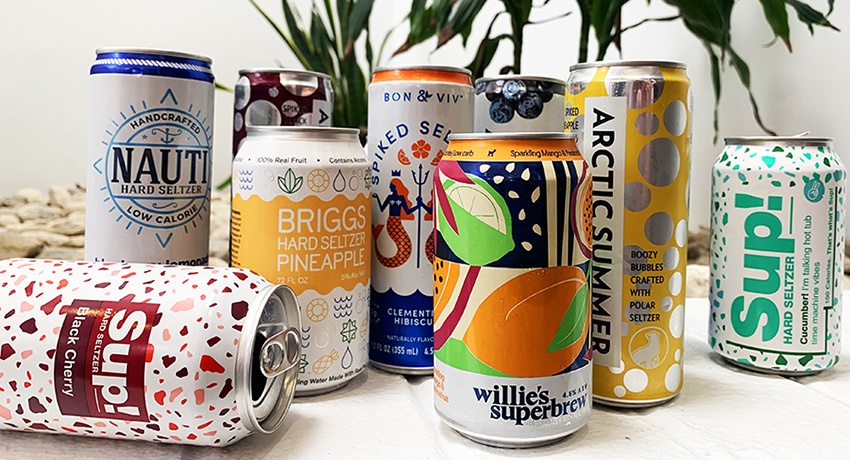 How to win(e) the game.
Eager to pop the champagne and celebrate an epic 2020 (and beyond)? Here are our top five tips for keeping consumers "drunk in love" with your products:
1. Go premium! Take advantage of consumer demand for luxury products but be sure to do this with authenticity by investing in high-quality ingredients and favourable production processes.
2. Get on the health train. Try adding low or no-alcohol options to your product range in order to appeal to a new kind of consumer.
3. Leverage technology. Bring innovative packaging solutions to your consumers. Remember, people DO judge books by their covers, so using creative packaging as a USP or to deliver convenience for new occasions can give your brand the edge. And let's not forget the opportunities to gain deeper consumer insights through technology in packaging solutions.
4. Deliver memorable experiences. Provide a platform or product experience to help younger consumers create Instagrammable moments. This can include quirky mixology products that cross traditional category boundaries and encourage creativity at home or unique bar settings and events that have interesting decor and themes.

5. Go further than just "fruity". Experiment with unusual and controversial flavours, like cannabis-infused products or Christmas pudding-flavoured gin (yep, that's a thing!). Today's consumers are hungry for variety and novelty that goes beyond the norm.
How to grow your alcohol brand.
Besides being a balanced bunch of kombucha AND wine-loving researchers, we also truly know our stuff when it comes to the Australian alcohol industry.
If you're looking to better understand your market, evaluate your innovative new product or even test your communications strategy, we're here to help.
Get in touch on 02 8097 0200 or email hello@playmr.com.au at any time. We'll get back to you ASAP (and then toast to your success with a quirky low-alcohol(ish) concoction!).
read it, love it, share it.
Sarah is PLAY's go-to content writer with a passion for marrying creativity and communication with clever strategy. A former marketer with PLAY and for international brands such as QBE Insurance and General Motors, Sarah moved home to the UK to raise her little family and start a health coaching business. Luckily for us, she continues to share her talent for the written word with the team in Australia.